NA teams dominate as we have 1 day left at PGI.S
Today we had the first day of the PGI.S finals with North American teams absolutely demolishing their opponents and claiming top 3 spots by the end of the play day. Soniqs, FaZe Clan, Team Liquid, Infantry and T1 have managed to grab their chicken dinners throughout 5 matches. Tomorrow there's gonna be a heartbreaking final day with lots of close intense matches and most-likely the fate of the grand prize of $500,000 would be decided in the last game.
The current scoreboard of the Week 6 Finals looks as follows: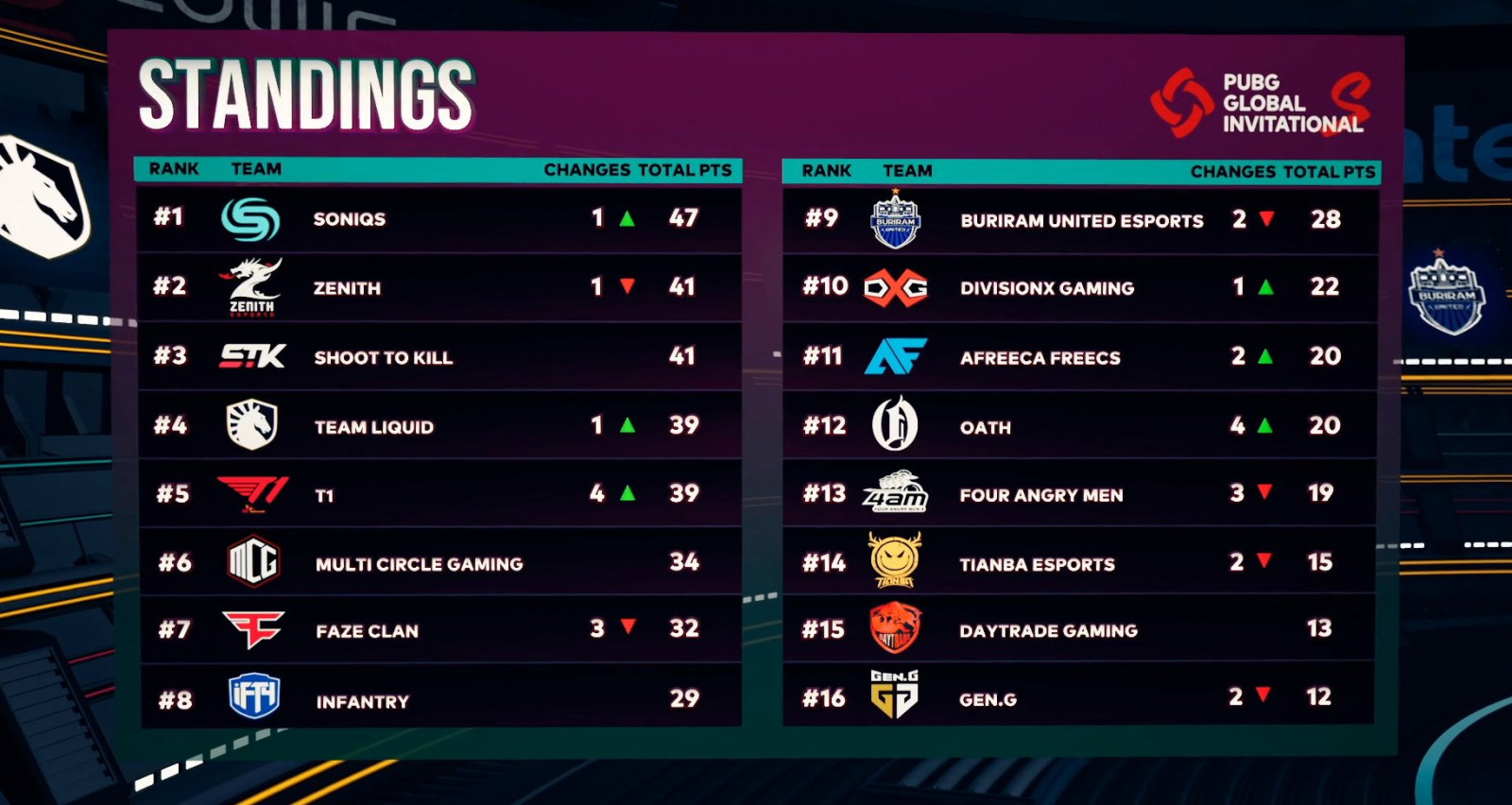 The most impressive results are shown by Zenith and Shoot To Kill who, despite not having a single win behind their back, are on top of the scoreboard resting in second and third places respectively.