0rgless won RYE Gaming tournament
Turkish squad 0rgless (Hueth, Thenderlost, Quetpa, onur) won the online tournament on PlayerUnknown's Battlegrounds from the British eSports organization RYE Gaming. Second place went to the CIS team We live again (HoBBitEz, fate, Faultlessly, f1lfirst), and the Finnish team SKADE (Mise, NOOKIE, Sikora, Anonymous) rounded out the top three. Heroic, who previously performed under Omaken eSports and have recently undergone changes, finished in the top four.
Raise Your Edge Royale took place from March 6 to 14. Total prize pool was 4 000 euros.
Tournament table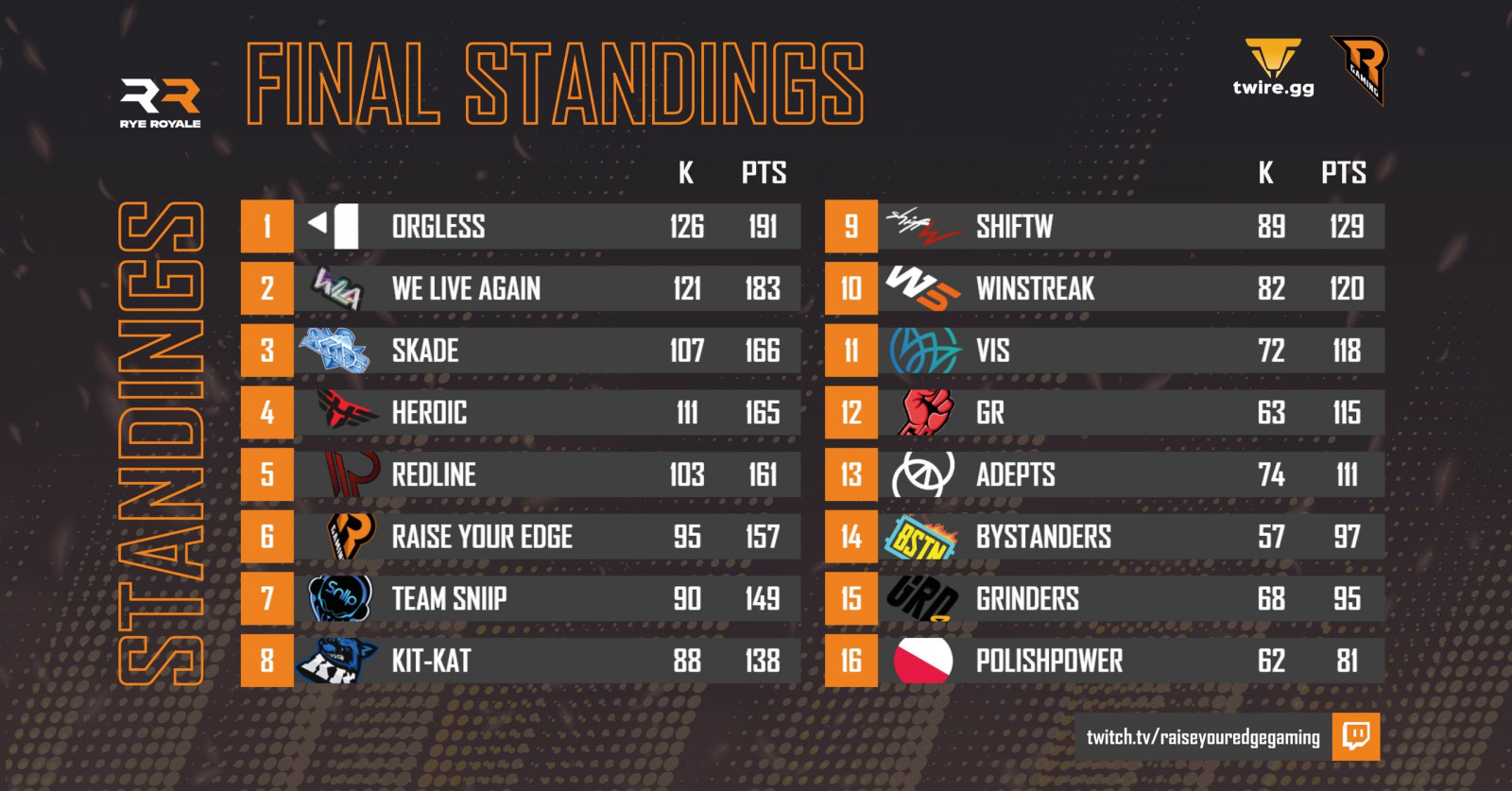 Prize pool distribution: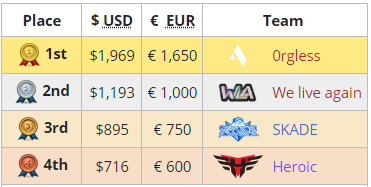 Origin: liquipedia.net