Soniqs, NAVI & Zenith made it to the Weekly finals
Six more players have been determined for the finals of the fourth game week of the PUBG Global Invitational.S. Susquehanna Soniqs, Petrichor Road, Multi Circle Gaming, Natus Vincere, Zenith E-Sports and Infantry won today's Weekly Survival matches.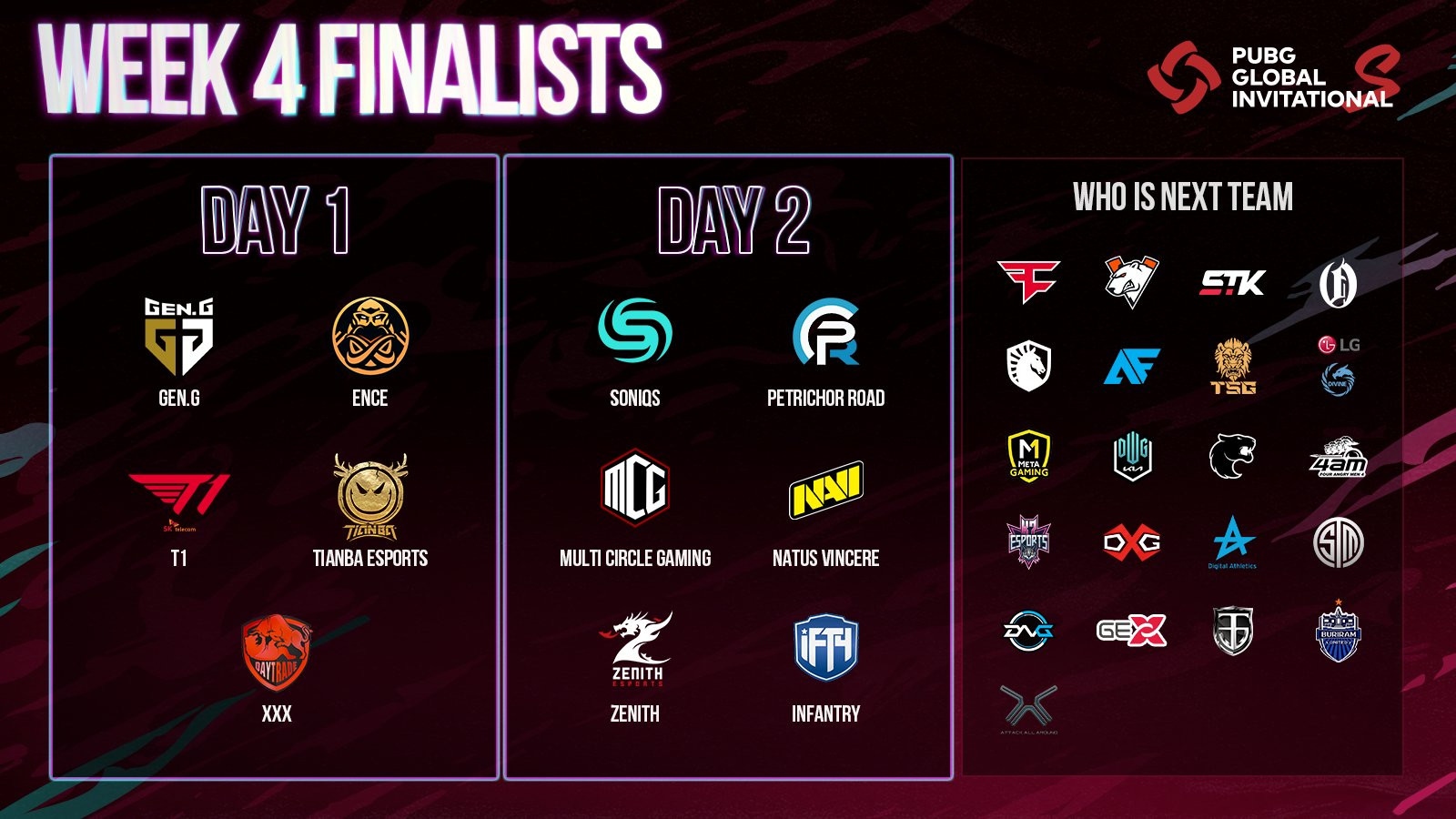 There will be 16 matches played in Weekly Survival - the 16 winners will advance to the Final of the Week. Once a team wins one of these 16 rounds, it ends its performance in the Weekly Survival, giving way to the next entrant in the table. You can read more about the PGI.S format in our article. The results of Week 3 are available here.