10th PUBG seasons last more than 3 months already - it's a record
The tenth season in PlayerUnknown's Battlegrounds started almost 100 days ago - a record duration of a season in the history of the game. In second place in terms of duration is the second season - its duration was 91 days. Statistics shared by the streamer WackyJacky101: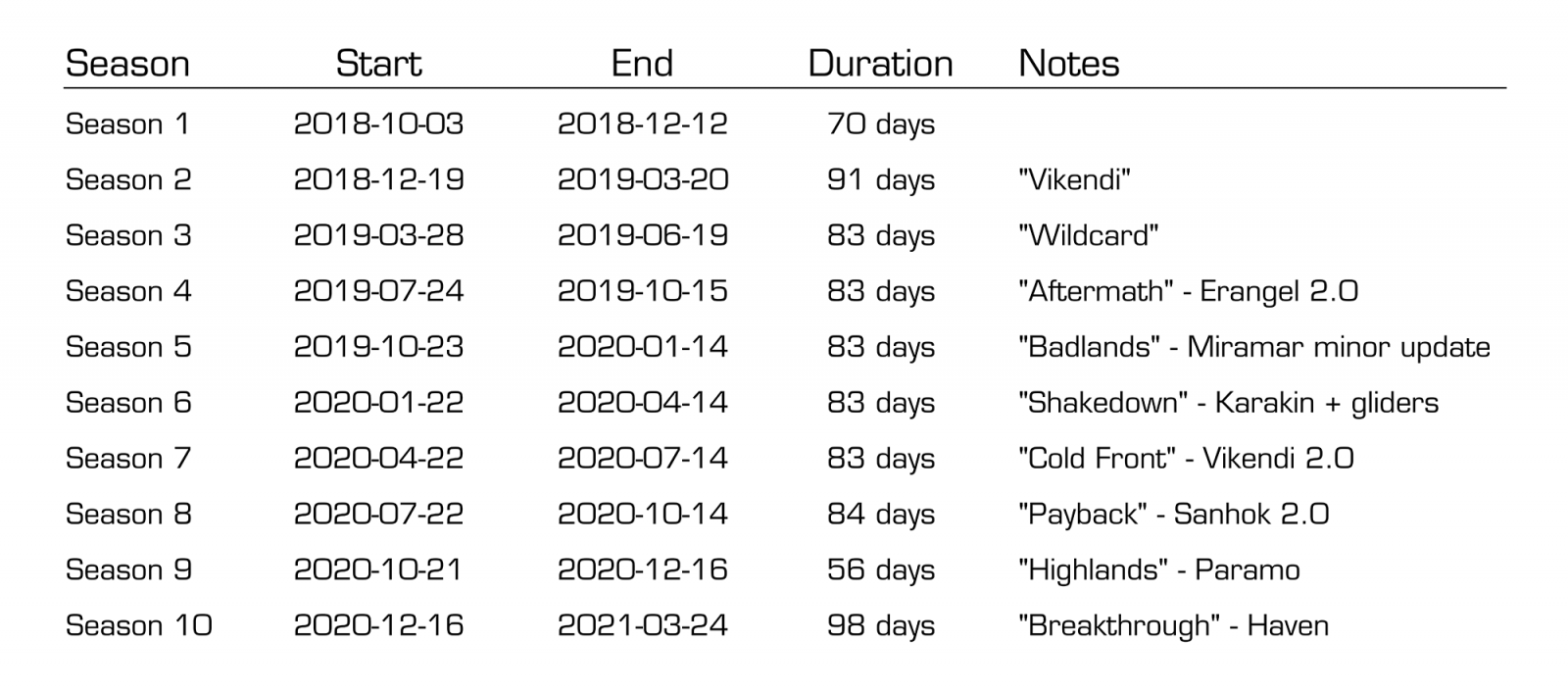 There's been a lot of criticism in the community towards the developer team since the game has been lacking new content lately. However, we are expecting to see some of April's fool-themed events later this month.
Origin: twitter.com