RYE Gaming finished fourth at PSL Season 8
The squad We live again (HoBBitEz, fate, Faultlessly, f1lfirst) with three players from Russia and one player from Kazakhstan won the eighth season of PSL from PUBG Finland. The team won six and a half thousand euros.
Fourth place in the tournament was taken by Raise Your Edge Gaming, which previously represented the TORNADO ENERGY organization.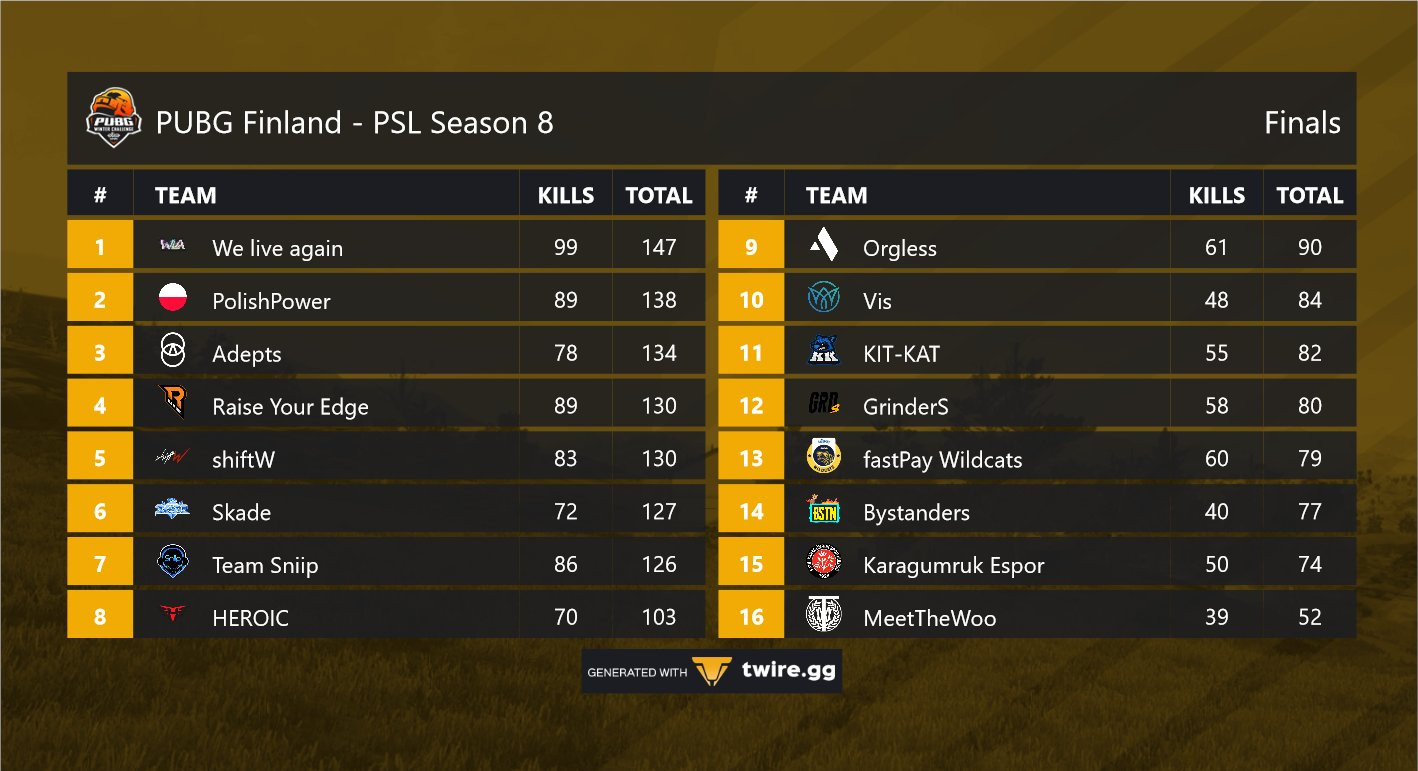 The PSL Season 8 Finals took place from February 26 to 28: 16 teams played 18 rounds. The total prize fund of the event was 15 thousand euros. Team Liquid won the previous PSL season in September last year.
Prize money distribution