FaZe Clan will attend Week 1 finals at PGI.S
Final five participants of the finals of the first game week of PUBG Global Invitational.S. Yesterday's "Weekly Survival" matches were won by FaZe Clan, Gen.G and other teams (column "Day 3" in the table below).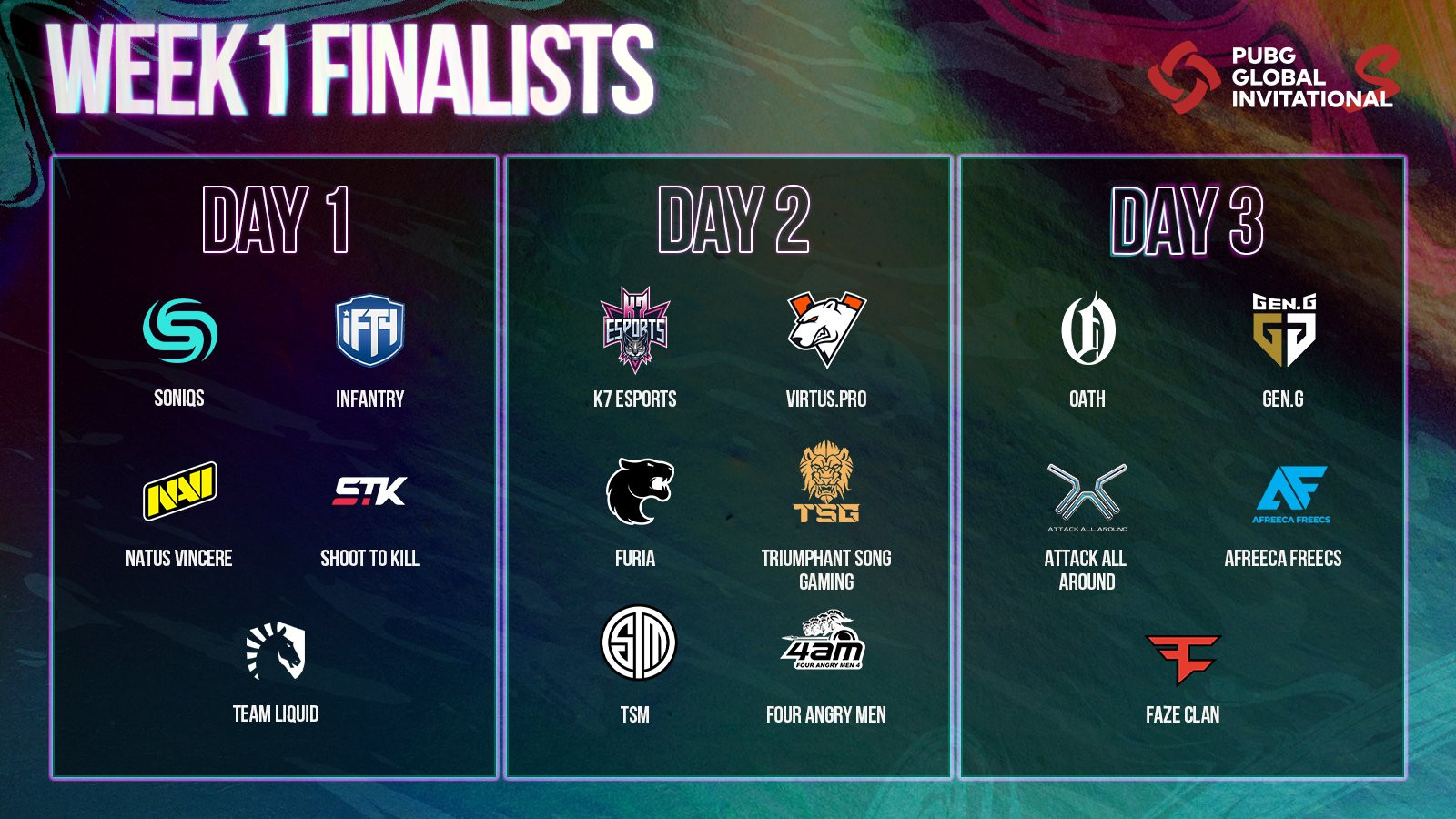 Recall that both CIS representatives will participate in the final stage of the debut week of the tournament. Teams that didn't make it to the final week (Digital Athletics, T1, ENCE, etc.) will compete in the next "Weekly Survival" (before that they will play each other 8 games to determine the order in the table).
The first 16 teams in the qualifying table are the first to play in the "Weekly Survival," where 16 matches are played - the 16 winners advance to the "Weel Finals." Once a team wins one of those 16 rounds, it ends its performance in "Weekly Survival," giving way to the next entrant in the table (from those not in the top 16).