NEW BERYL & SLR TESTED - Will the META change? - PUBG
Well known in the PlayerUnknown's Battlegrounds community, the content maker WackyJacky101 checked how the changes in the Beryl M762's characteristics, which the developers presented in the Season 9 update, influenced the behavior of weapons in the game.
First let's remember how exactly the PUBG Corp. weakened this machine gun:
Base damage was reduced: 46 → 44.
Vertical recoil of early spread increased by 5%
Horizontal recoil of early spread increased by 5%
Slightly increased minimum horizontal recoil
So, the first thing WackyJacky101 tested the recoil of Beryl M762 and found no significant differences from the old version of the rifle: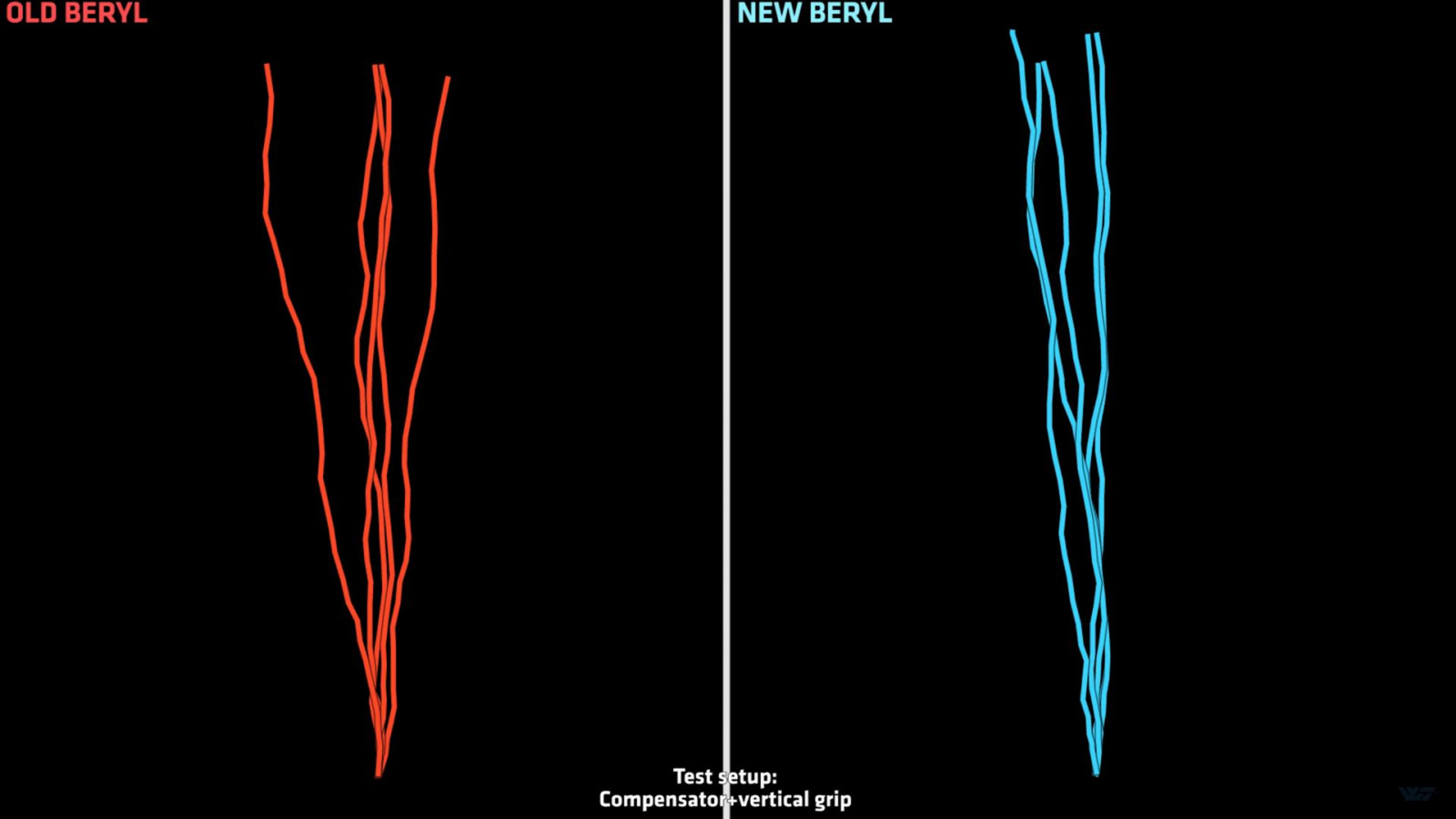 After that WackyJacky101 checked how the changes in the 9.1 update reflected on such a parameter as TTK (Time To Kill). The difference between the old and the new automatic rifle also turned out to be insignificant - TTK increased slightly (by 0.86 milliseconds) when hitting some parts of the body (shoulders, lower body, and pelvis) of the opponent with the third level armor. TTK also increased slightly when hitting an opponent's upper body part with no bulletproof vest. Otherwise, this parameter turned out to be the same as it was before the changes.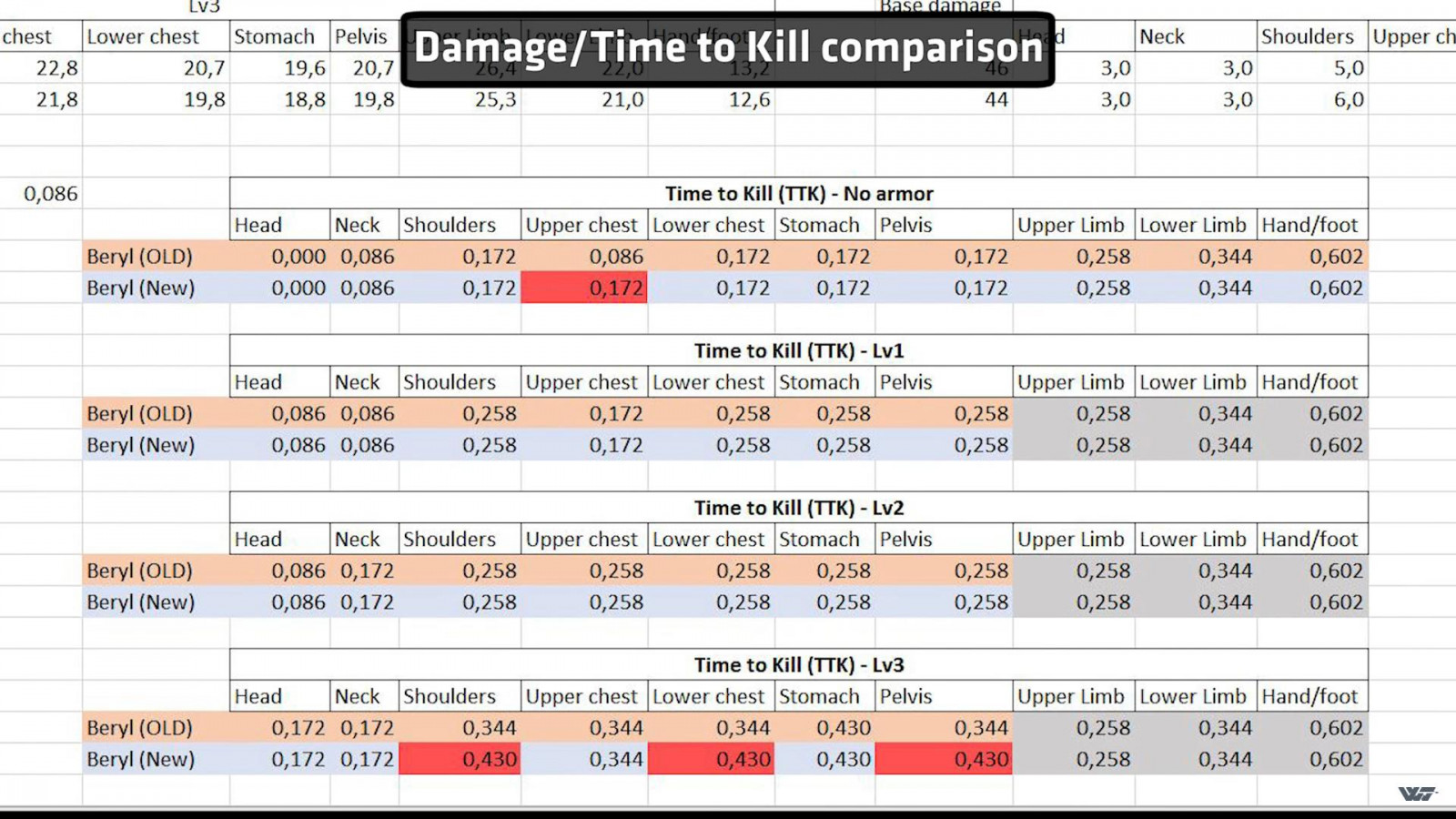 WackyJacky101 concluded that the changes presented in 9.1 update, will not be enough to force players to use other rifles - Beryl M762 will still be the strongest of them.