Everything you need to know about the PCS2 Europe Group Stage
What is PCS2 Europe?
Let's start with the basics! PCS2 Europe is a regional tournament where Europe's finest rosters will go head-to-head, battling it out for the lion's share of the $200,000 USD prize pot – and of course the right to call themselves champions!
When is it?
The Group Stage will take place across two weekends, from August 7-9 and August 14-16, with 6 matches each day starting from 18:00 CEST.
After six days of action, the top 16 sides will progress to the PCS2 Europe Grand Finals, which will be held on the following three weekends:
• August 29 -30
• September 5-6
• September 12-13
Check out the full Group Stage details below!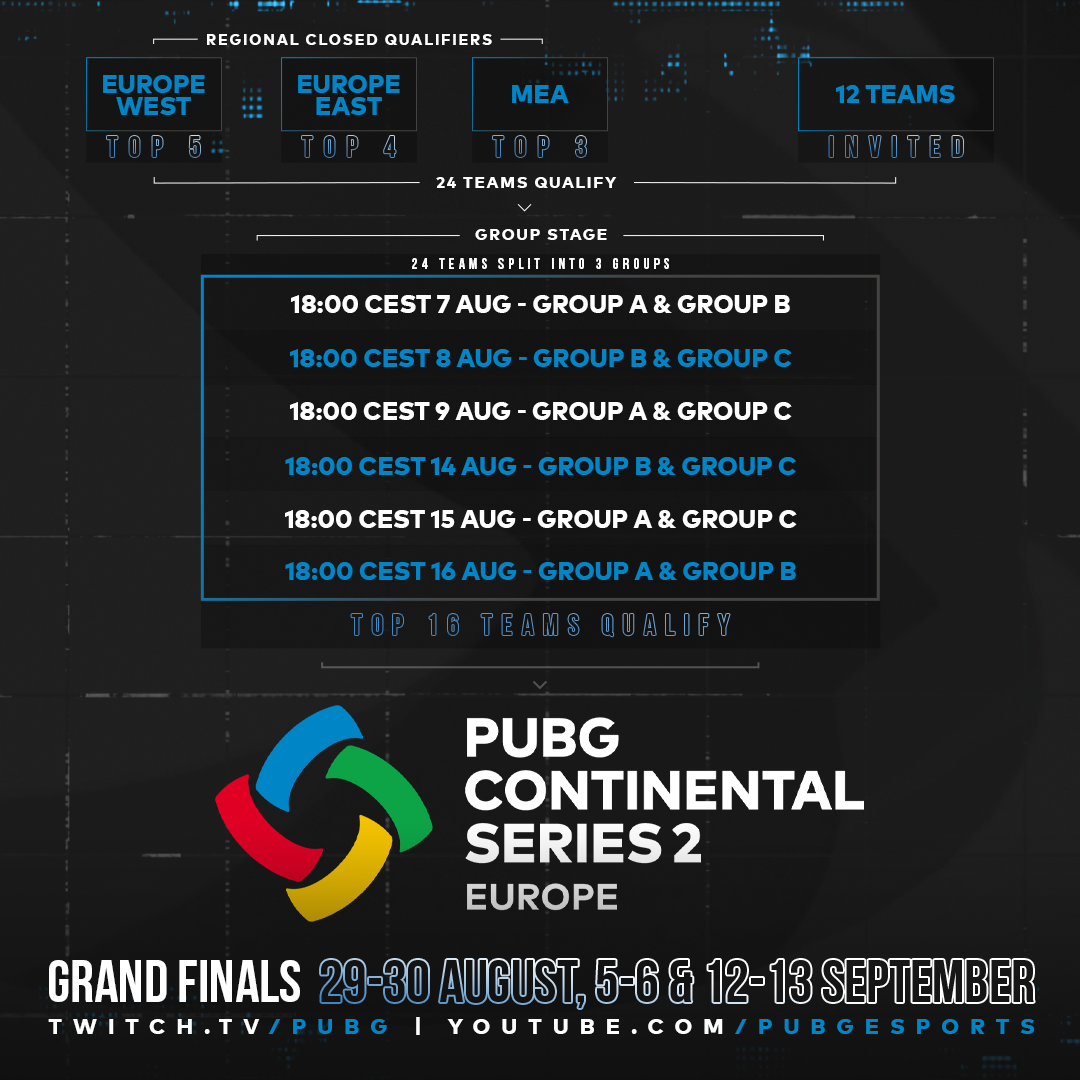 Who is playing who?
The short answer is everyone is playing everyone – that is the beauty of it.
The longer answer… is that we will be splitting all 24 teams into groups of eight, those groups will then face off on the battlegrounds on different days. For a rundown of the three groups, as well as the teams competing, click here.
Who are the talents?
As ever, our team of expert hosts, casters and analysts will be on hand to guide you through the action. For the Group Stage we'll have:
And to get you in the mood, they've shared some of their predictions here. Some big shouts have been made, but are they the right ones?
Can I watch the matches?
Absolutely, you won't miss a thing!
Every frag, peek, circle and dinner can be enjoyed on: