TORNADO ENERGY are first by the results of PCS 1 groupstages
Yesterday the group stage of the first season of PUBG Continental Series in the European region finished. As a result 16 strongest teams (from 24) got to the final stage of the competition. The first place in the group went to TORNADO ENERGY squad, and the second place was taken by Team Liquid.
The final places were also guaranteed by Team UNITY, Northern Lights Team, Team SoloMid, Omaken Esports, FaZe Clan, Natus Vincere and other teams. The final group stage tournament table looks like this: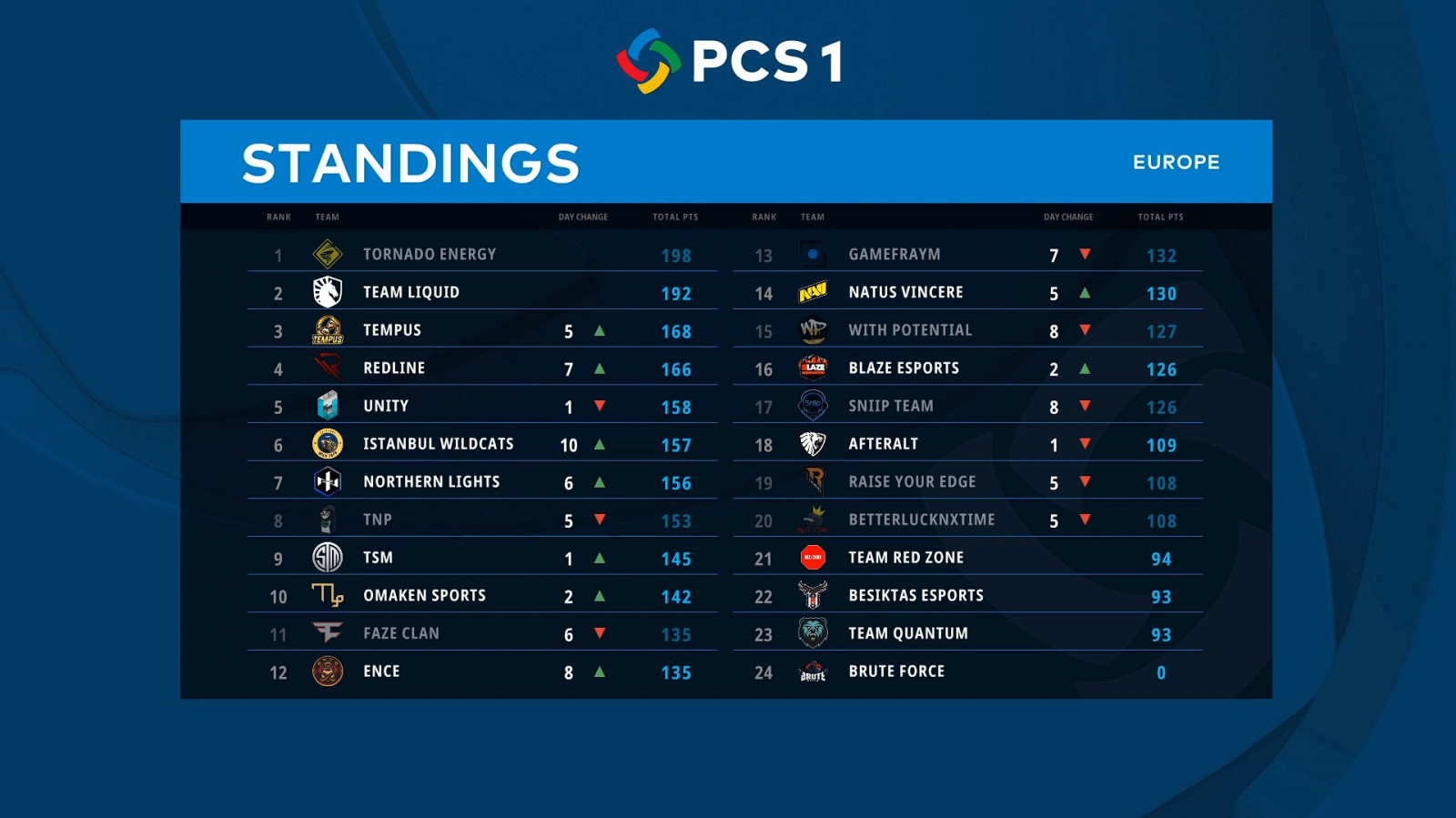 PCS 1 Final will run from June 27 to 28 and from July 4 to 5. The prize fund of the competition is $200,000.