PUBG hit almost 1 million concurrent players on April 4
April 4th has shown an impressive increase of players in PlayerUnknown's Battlegrounds: the peak online growth almost doubled compared to the previous day. Thus, in the evening of April 4, 913 thousand users simultaneously played in PUBG - this is the best result for the last year - and the day before the peak online game was 562 thousand people.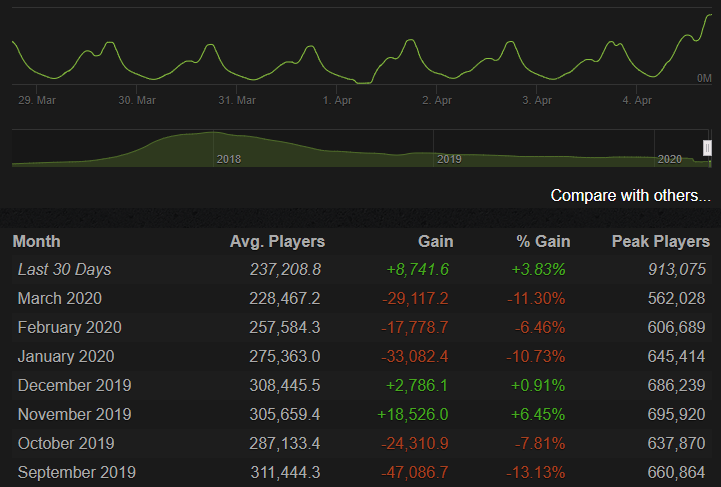 Recall that recently PUBG Corporation presented to the community a new event in PlayerUnknown's Battlegrounds in honor of April 1. It was called "Fantasy Battle Royale".
According to the portal Steam Charts, in March, the average online PlayerUnknown's Battlegrounds decreased by more than 11 percent and fell below 230 thousand people mark. Peak online last month was 562 thousand players.