PGS Berlin: Europe Qualifier finals to kick off this weekend
The PGS Berlin: Europe Qualifier finals kicks off this weekend as 24 of Europe's best PUBG sides battle it out for the ultimate prize – a place at PGS Berlin.
The qualifier will take place on the 6th, 7th and 8th of March at Messe Berlin, and fans can tune in live to watch the action at www.twitch.tv/playbattlegrounds. Matches start at 17:00 CET each day!
The competing teams will be seeded into three groups, A, B and C, with each group playing six games against one another – meaning each side will have to battle through 12 intense matches in total. Match results will contribute to an overall leaderboard, with the top six sides progressing to the main event where they will face the best teams in the world for a share of the $500,000 USD prize pot.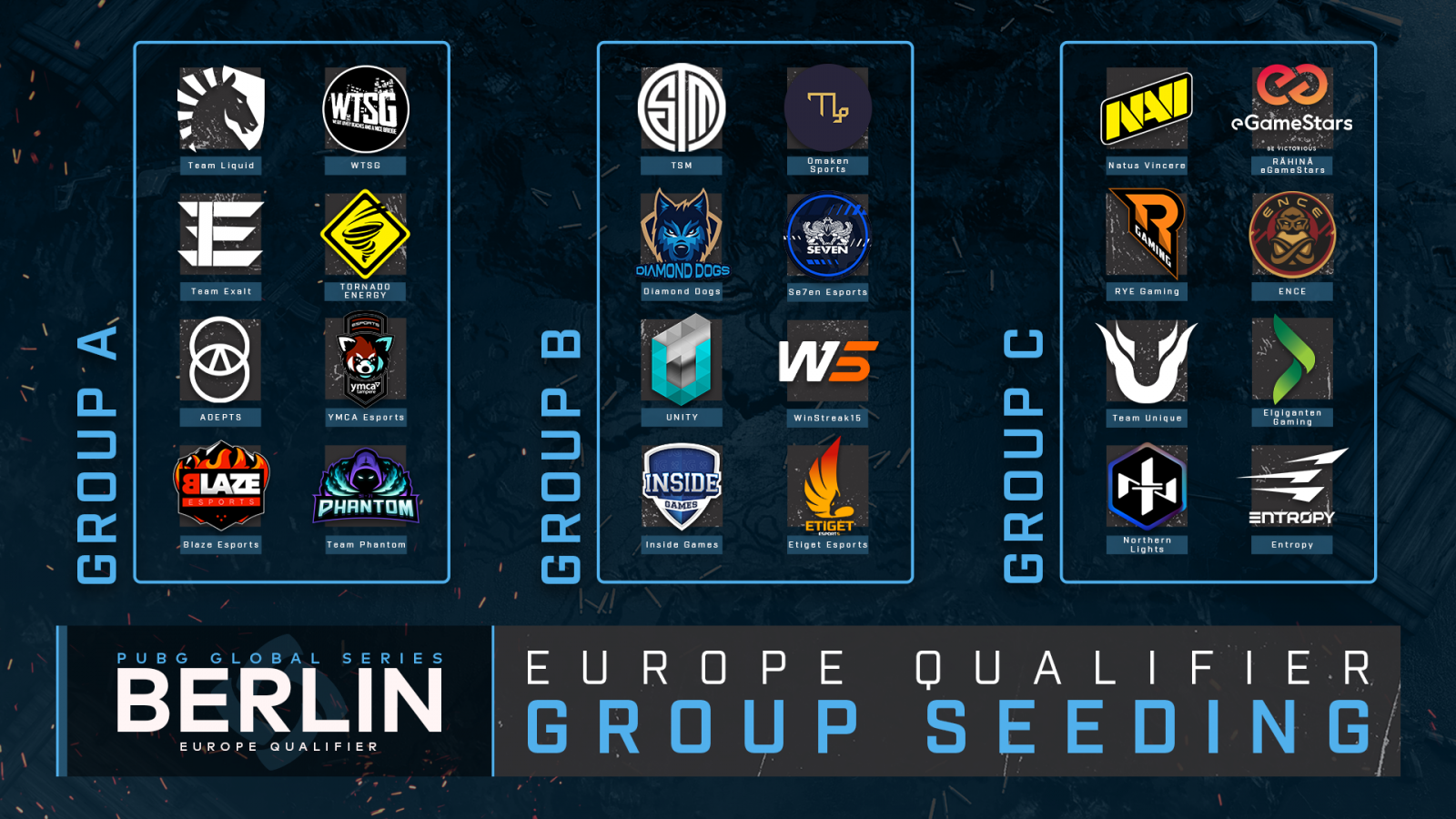 We're also delighted to announce that all teams participating at the PGS Berlin: Europe Qualifier finals will be financially supported, even if they don't make it to the main event. Teams that travel to and play at PGS Berlin will earn a minimum of $20,000 USD, while those who do not qualify will receive a share of the $60,000 Drop-In Bonushttps://www.pubg.com/wp-content/uploads/2020/03/PGS_Berlin_Group_Seeding_1920x1080-1.png.