NAVI & FaZe Clan invited to the regional finals of GLL Season 4
GLL announced a list of seven teams directly invited to the regional finals of the fourth season of Global Loot League in EMEA (Europe, Middle East and Africa). The list includes FaZe Clan, Team Liquid, Natus Vincere, Team Unique and other well-known teams.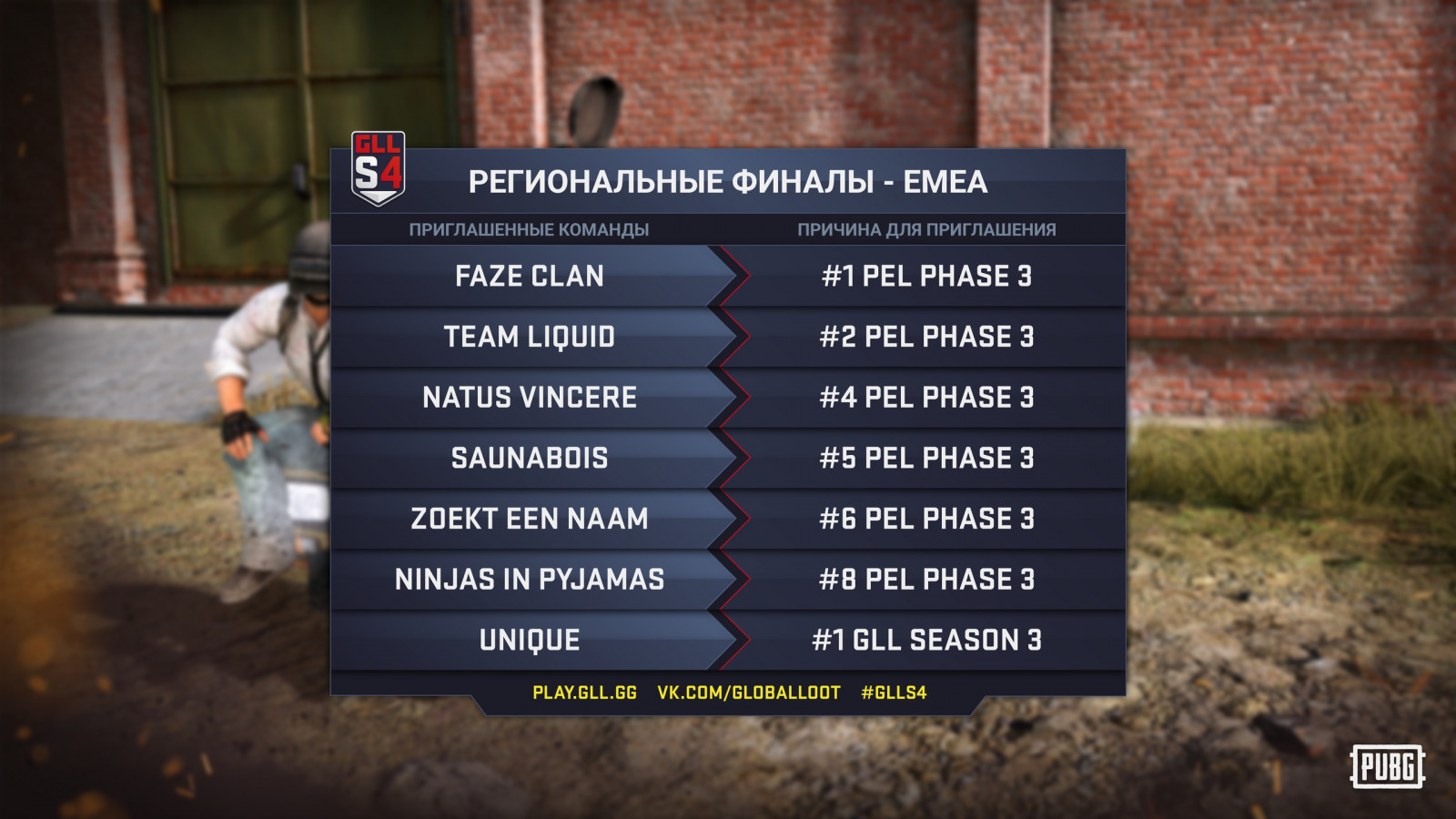 GLL Season 4 kicks off with an open qualifying round, from where the best teams will advance to the regional finals. This will take place from February 7th to 9th online. The Grand Final is scheduled from February 28 to March 1, and the venue will be the Swedish capital, Stockholm.