PUBG lost majority of viewers compared to last year
The biggest PUBG tournament of the year has ended with sad news. In one year, the shooter has lost a significant share of viewers, and we will tell you just how much of the audience is gone.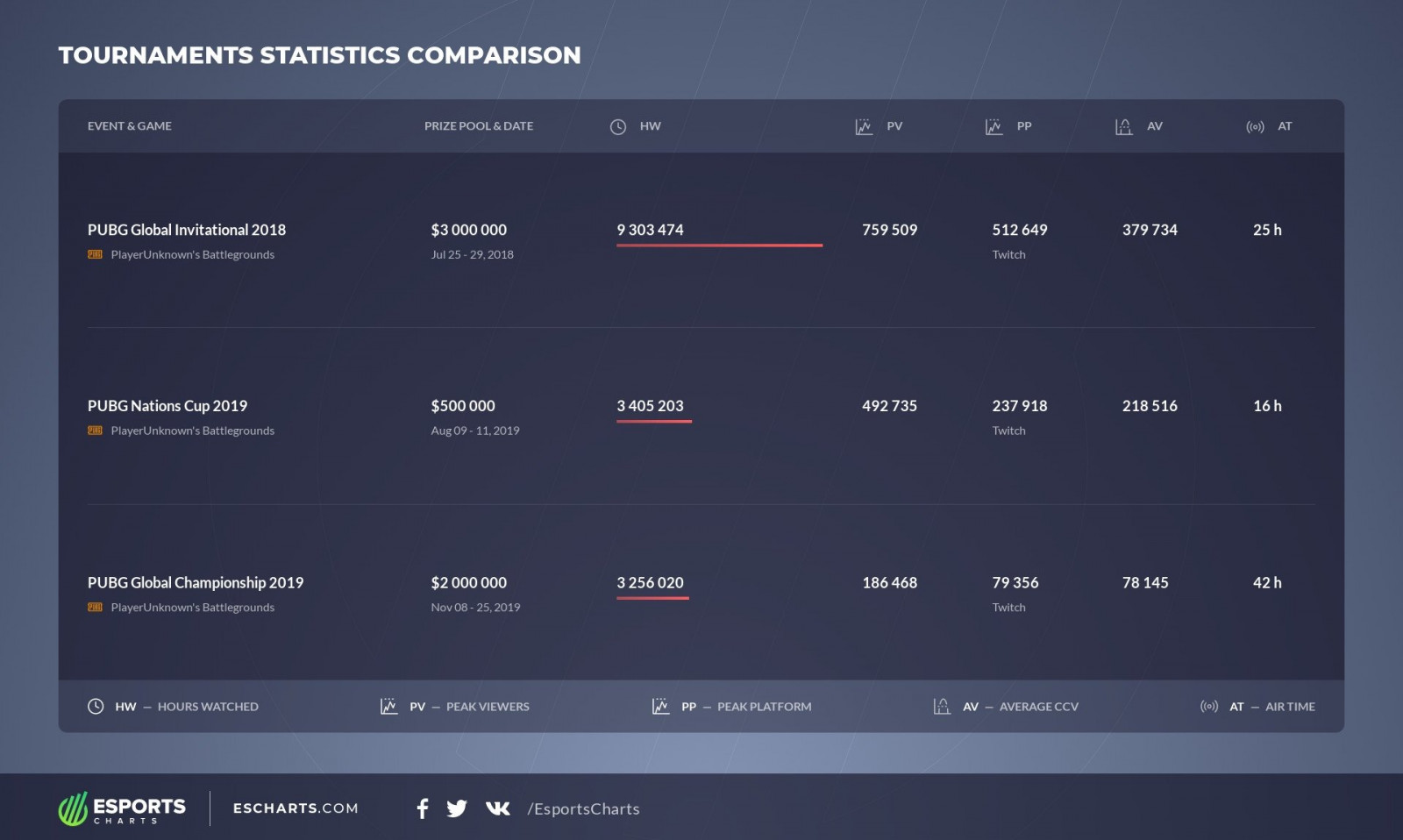 The number of viewers on the PUBG Global Championship 2019 broadcast has reached incredibly low numbers. The peak viewers stopped at around 186 thousand, while the average viewers figure has reached only 78 thousand people.
The peak viewers mark of the season's final competition was only 24.6% of the PUBG Global Invitational and 37.8% of the result of the PUBG Nations Cup. In turn, the average viewers was equal to 20.6% of the previous World Cup and 35.8% of the national team competition.
Some sources have immediately started to assert that the venue itself was the main reason for such an occurrence. Indeed, the viewers from the CIS and Europe were not quite comfortable with watching the matches of their favorite teams because of the inconvenient time zone.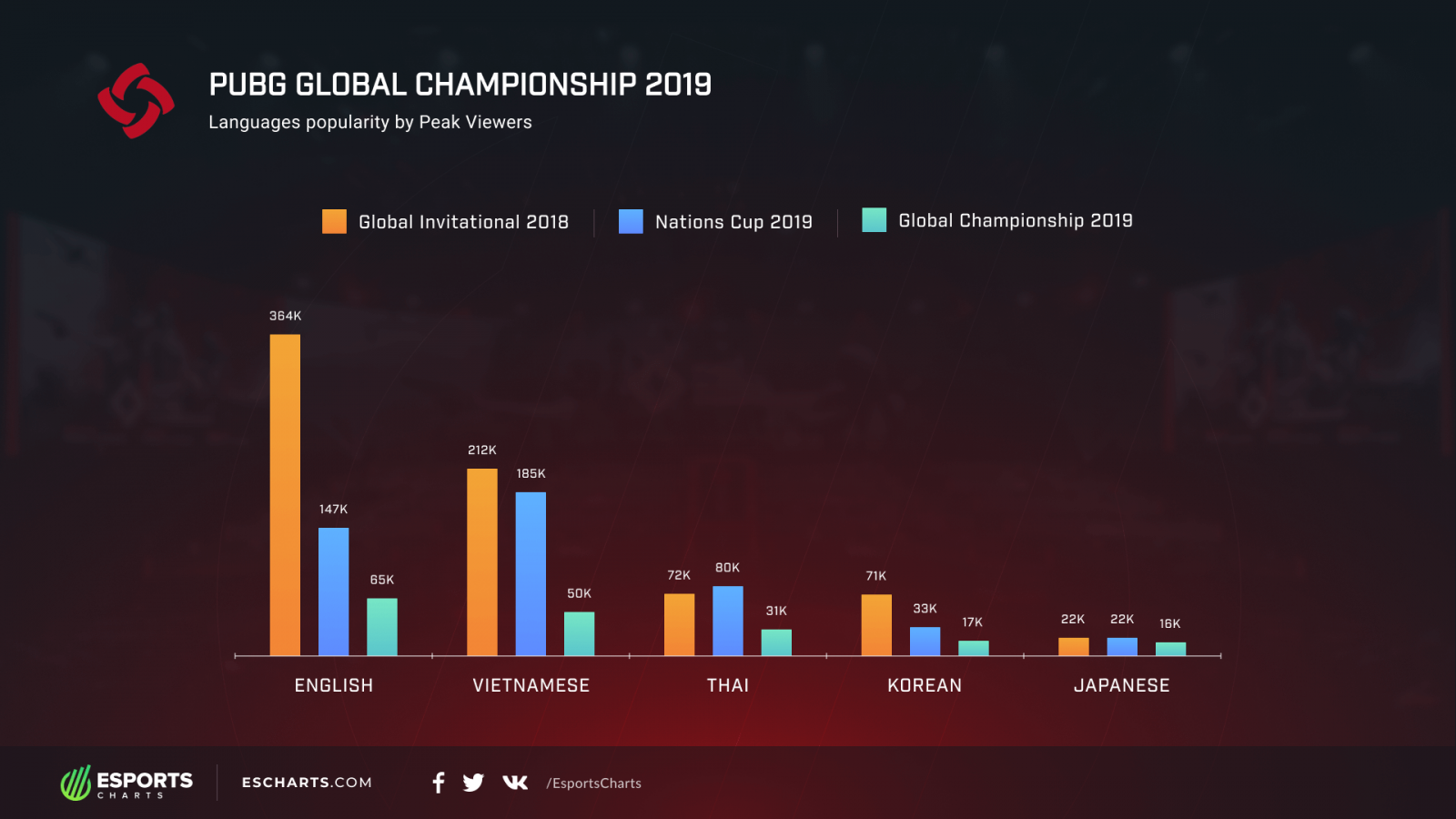 However, such a judgment is not entirely true, for there is a drop in indicators of Asian broadcasts as well. Now for this region, the schedule was more than suitable, but this did not stop the tournament from decreasing the average viewers figure by 83% (Vietnamese broadcast) or 65% (Thai broadcast).
The broadcasts for South and Central America were the only ones to display positive performance. Portuguese and Spanish streams have managed to increase their audience. In this case, the venue's time zone was more comfortable, which played an important role.
Given the nature of the genre, it is very difficult to put singular emphasis on any of the individual teams, because the participants are fighting in a single match all at once. However, in this case, it is still possible to distinguish the personal broadcasts of teams.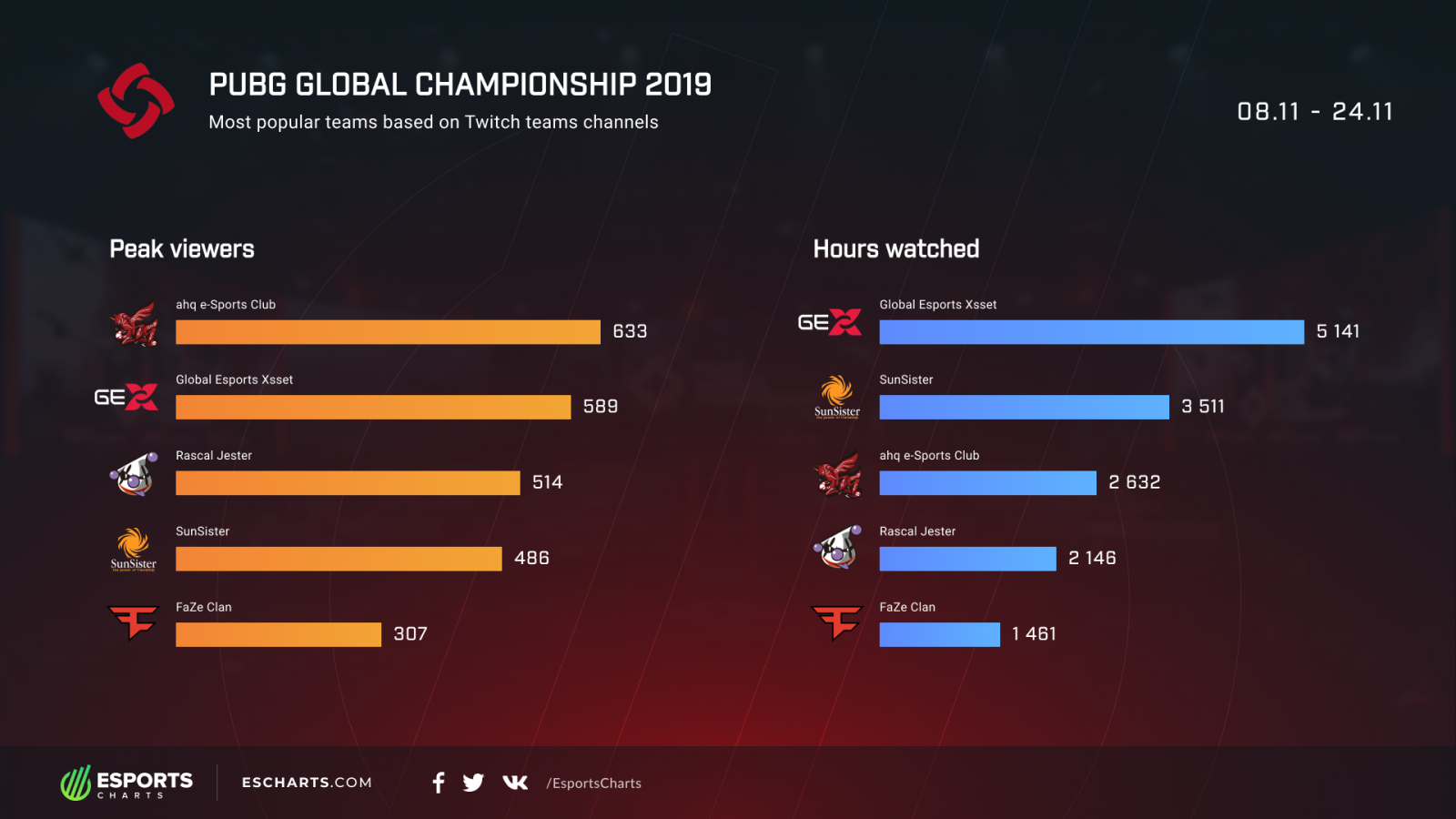 The biggest viewer count belongs to the guys from ahq e-Sports Club. At their personal stream, their battles were watched by 633 peak viewers. Based on the hours watched, Global Esports Xsset reaches the first spot, while ahq drops to the third.
In the end, it can be understood that the discipline's problems haven't disappeared. Back in the articles about the regional leagues of Europe and North America, we've already noted that the total number of viewers keeps on falling. The new format of esports did not help the shooter, rather only exacerbating the situation.