TSM top their group on PGC 2019
Last night in Los Angeles the group stage of PUBG Global Championship 2019 finished. As a result, eight more teams made it to the semifinals, and the remaining 8 squads will have to play knockout matches with 8 of the weakest teams in Group A. You can read more about the format of the championship in our article.
Team SoloMid, 4AM, OGN Entus Force, et. c. are among the teams that provided themselves with slots in the semifinal stage. The final leaderboard of Group B looks as follows: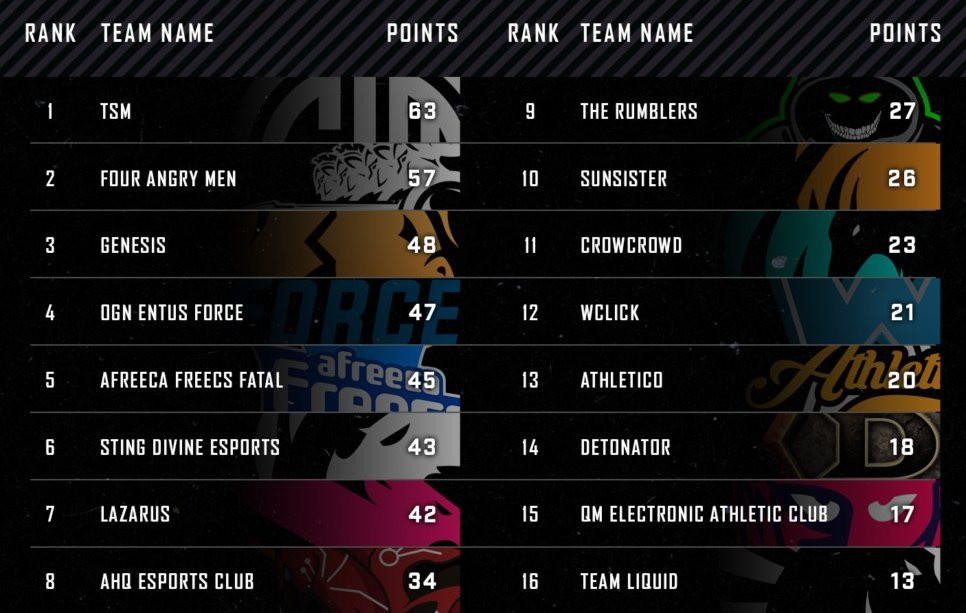 The winners of the matches:
Match #1 (Erangel) - TSM
Match #2 (Erangel) - Sting Divine Esports
Match #3 (Erangel) - ahq eSports Club
Match #4 (Sanhok) - TSM
Match #5 (Miramar) - Sting Divine Esports
Match #6 (Miramar) - Genesis
PUBG Global Championship 2019 takes place November 8 to 24 in the USA. The group stage and semifinals of the tournament will be in Los Angeles, and the finas will swap location to Oakland. The initial prize fund of the tournament is $2 million.