TSM tops PUBG Europe League leaderboards
The third week of the third phase of the PUBG Europe League is over. Following the results of the next matches Team SoloMid scored the most points and took the lead in the tournament table. Natus Vincere moved up from third to second place in the ranking, and Team Liquid fell down from first place to fourth place. FaZe Clan advanced one position in the leaderboards.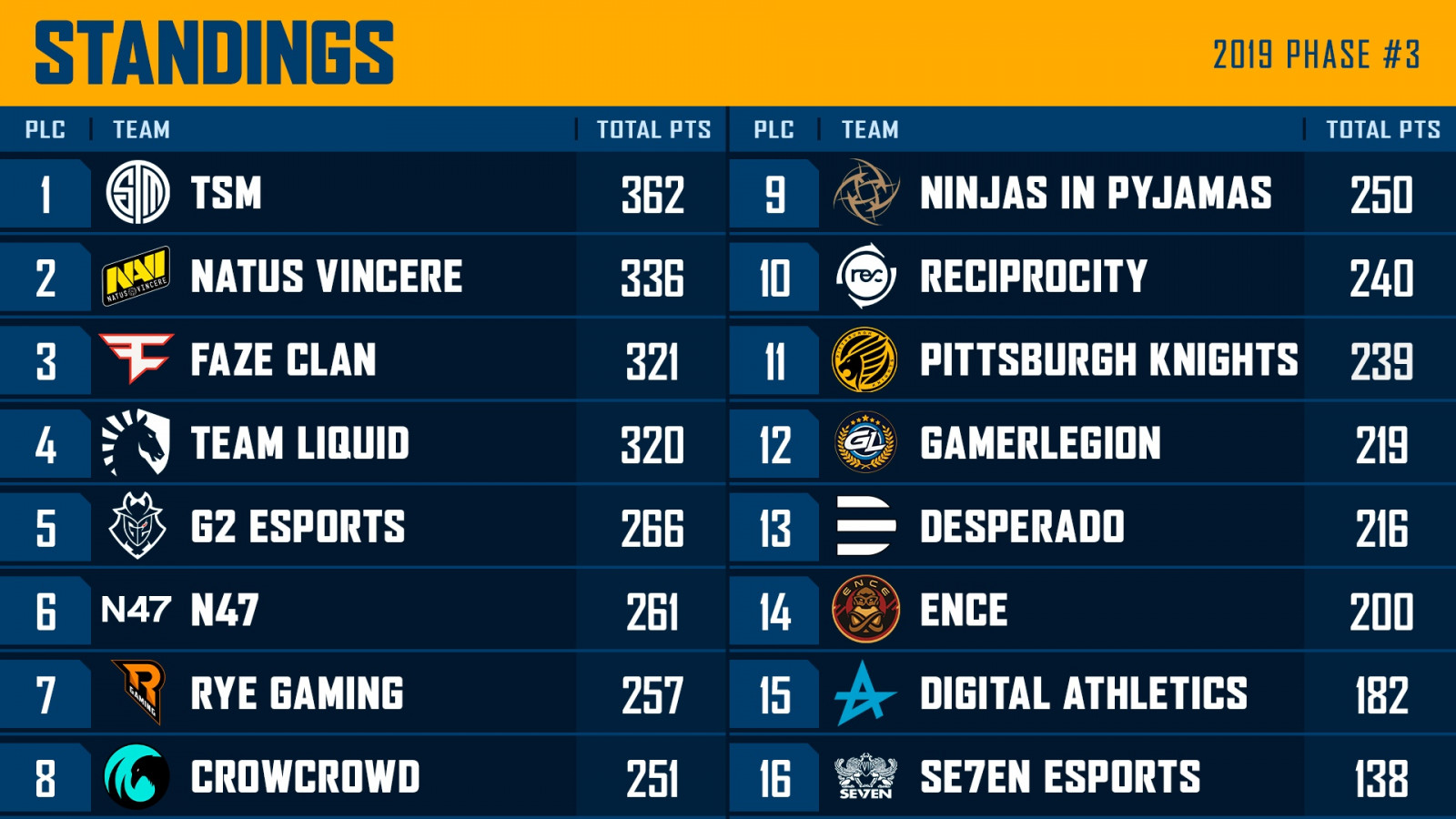 The participant of CrowCrowd Miska "Mise" Malkamäki scored the most frags (28) during the third week of the competition. The second and third places with 24 murders were taken by TSM players Michael "mykLe" Wake and Gustav "GustavQQQ" Blønd.
The tournament resumes this Friday, September 20. PUBG Europe League: Phase 3 takes place from August 30 to October 6. Participants will draw $350 000 in prize money.