Jokers, Northern Lights & 6 other teams advance to PEL Conteders Finals
In the third phase of the PEL Conteders League last night the last games in Group B ended. As a result, eight strongest teams have advanced to the final stage of PEL Contenders. Among them were Team Moops, Airstation Mike, Northern Lights, Jokers and others. The 9th and 10th place winners of the group retained their slots in PEL Contenders. The rest of the teams, including Team Unique, will compete for the right to stay in the division.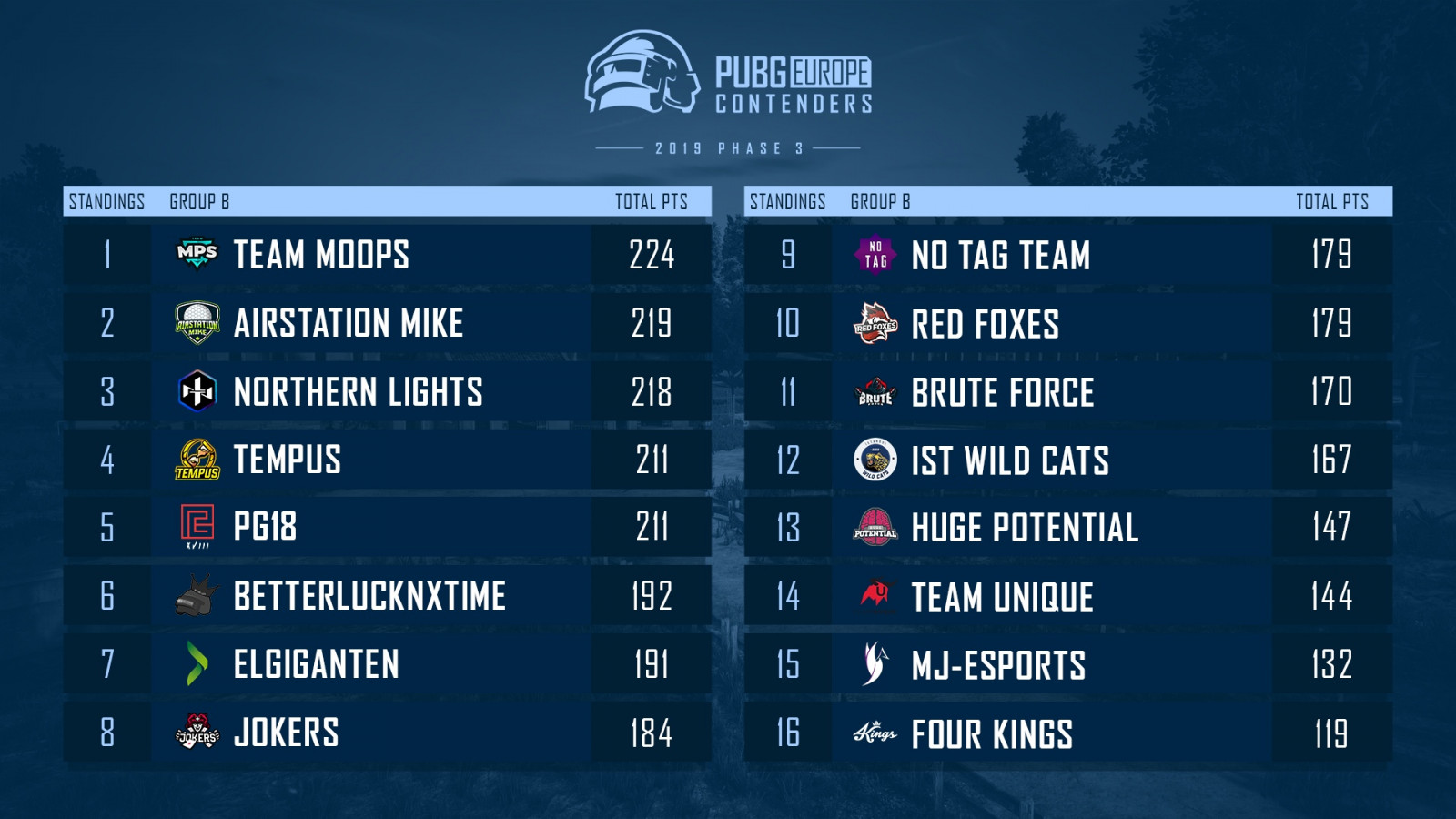 The results of the competition in Group A can be found in our article. The final stage of the tournament starts on September 16.The third phase of the PUBG Europe League will be held from August 30 to October 6. Participants will play out $350 000 in prize money.