All reshuffles for PEL Phase 3
PUBG Corp has revealed all the roster changes which have occured in the squads of the participants of PUBG Europe League to the beginning of the third phase of competition. Six teams have carried out substitutions in their squads.
G2 Esports introduced two new players to their roster, who will be joining their two leading fraggers from the last phase. TSM signed Omer "IROH" Develi from Digital Athletics, and following the exit of Winstrike, CrowCrowd signed three ex-Winstrike players. Both RYE Gaming and Digital Athletics hope to take the next step during Phase 3 after making adjustments to their roster. Finally, after a dominating showing during the PEL Promotion, Team Reciprocity has signed two players with PEL experience to pair with an already experienced team.
The updated line-ups of the above-mentioned teams look as follows: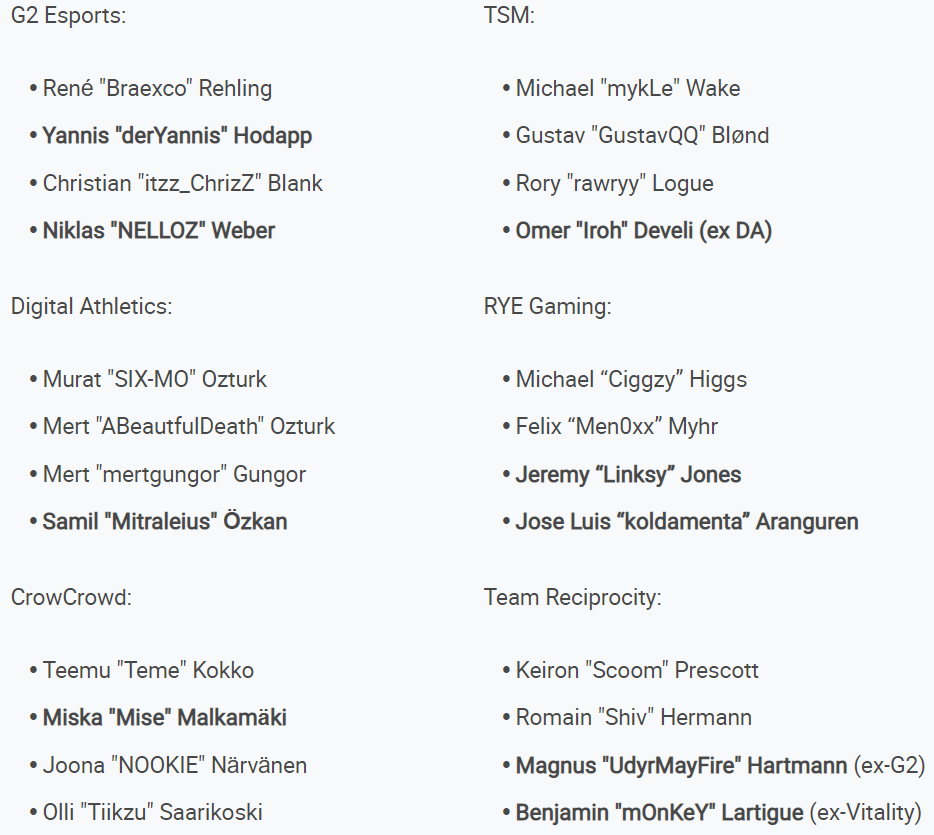 Three teams were able to make their way into the PEL from the Contenders League: GamerLegion, Desperado (ex-Besiktas Esports) and N47 (ex-Zoekt Een Naam) will make their debut in the top division of the league. In addition, Se7en Esports bought the slot from the Winstrike Team, which announced a temporary withdrawal from the league. The team had previously been ranked 11th in the PEL Contenders finals.
All the other members of PEL - FaZe Clan, Team Liquid, Natus Vincere, ENCE, Ninjas In Pyjamas and Pittsburgh Knights - left their line-up unchanged for the third phase of the league.
The third phase of the PUBG Europe League will take place from August 30th to October 6th. The matches will start at 18:00 CET. The participants will play out $350 000 in prize money.