Northern Lights top PEL Contenders group B after 2 weeks
The Northern Lights squad tops the Group B standings at the end of the first 16 matches of PEL Contenders Phase 3. The second place is now taken by the European team Airstation Mike, and the top three are the Turks from Ist Wild Cats. At the same time, Dmitry "Perfect1ks" Dubeniuk, a member of the Northern Lights squad, made the largest number of kills (33) in the second week of the competition.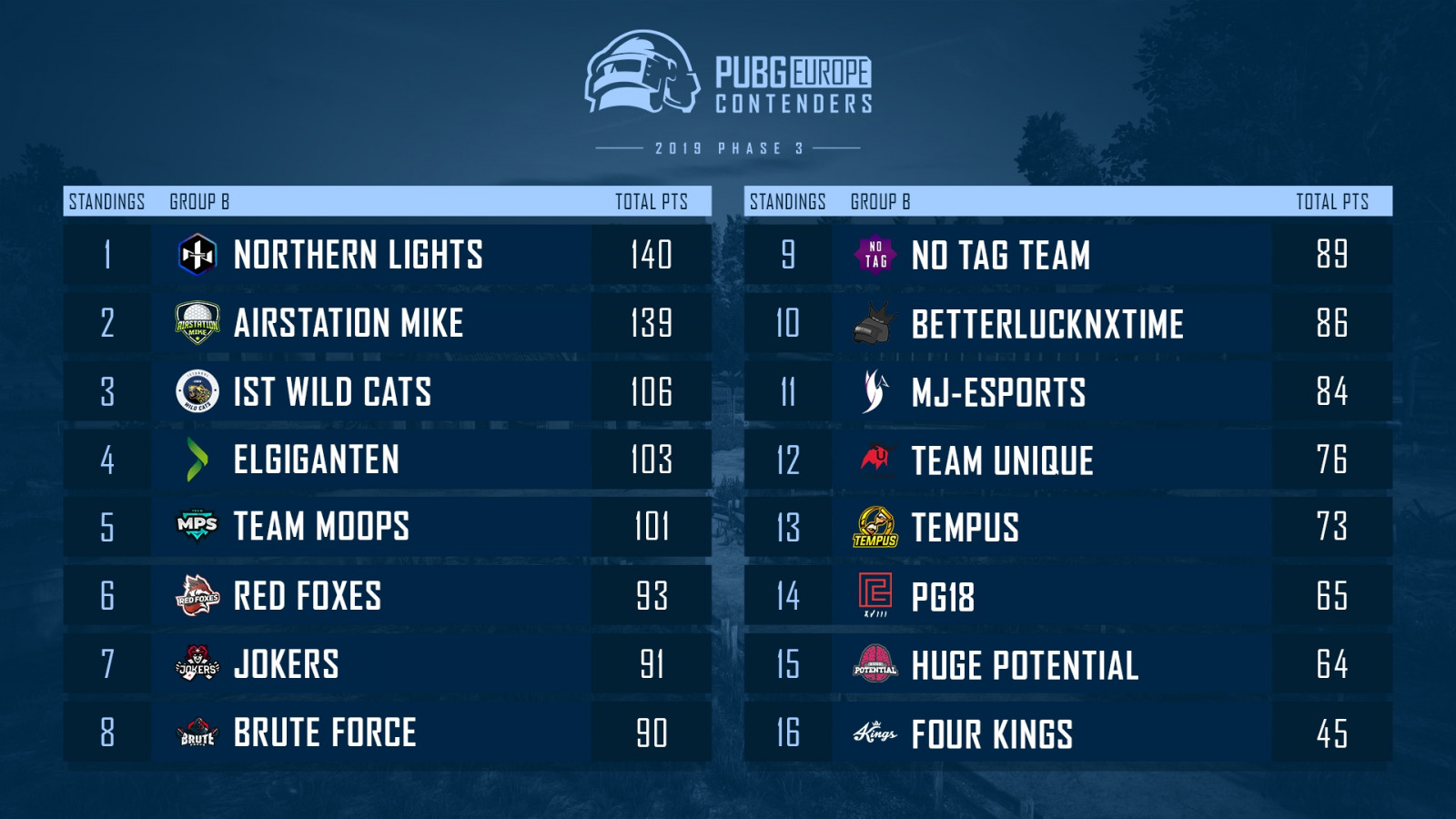 You can find the results of the first week of the competition in Group A in our article.
Rosters of all participants and more detailed tournament table are available on the official website of the league. Yesterday the participants of Group B have joined the battle, and the teams from Group A will continue to compete on Monday, September 2.
The third phase of the PUBG Europe League will take place from August 30 to October 6. The matches will start at 18:00 CET. Participants will play out $350000 prize pool.