PEL Contenders: Phase 3
Phase 3 of the PUBG Europe League is right around the corner, placing some of the best PUBG players from around the Europe on display once again. The PEL Contenders lobby has been formed by thirty-two teams eager to climb the ranks. Many teams will be making their Contenders debut this phase, while others return to take another shot at ultimately advancing into the PEL. With so much happening away from the battlegrounds, let's take a quick look at the upcoming phase.
While the format remains the same, adjustments have been made to the schedule. Similar to the last phase, thirty-two teams are split in two groups of sixteen. Each group will play 32 matches starting on August 21. The group stage will end on September 12, pushing the top eight teams of each group into the Finals.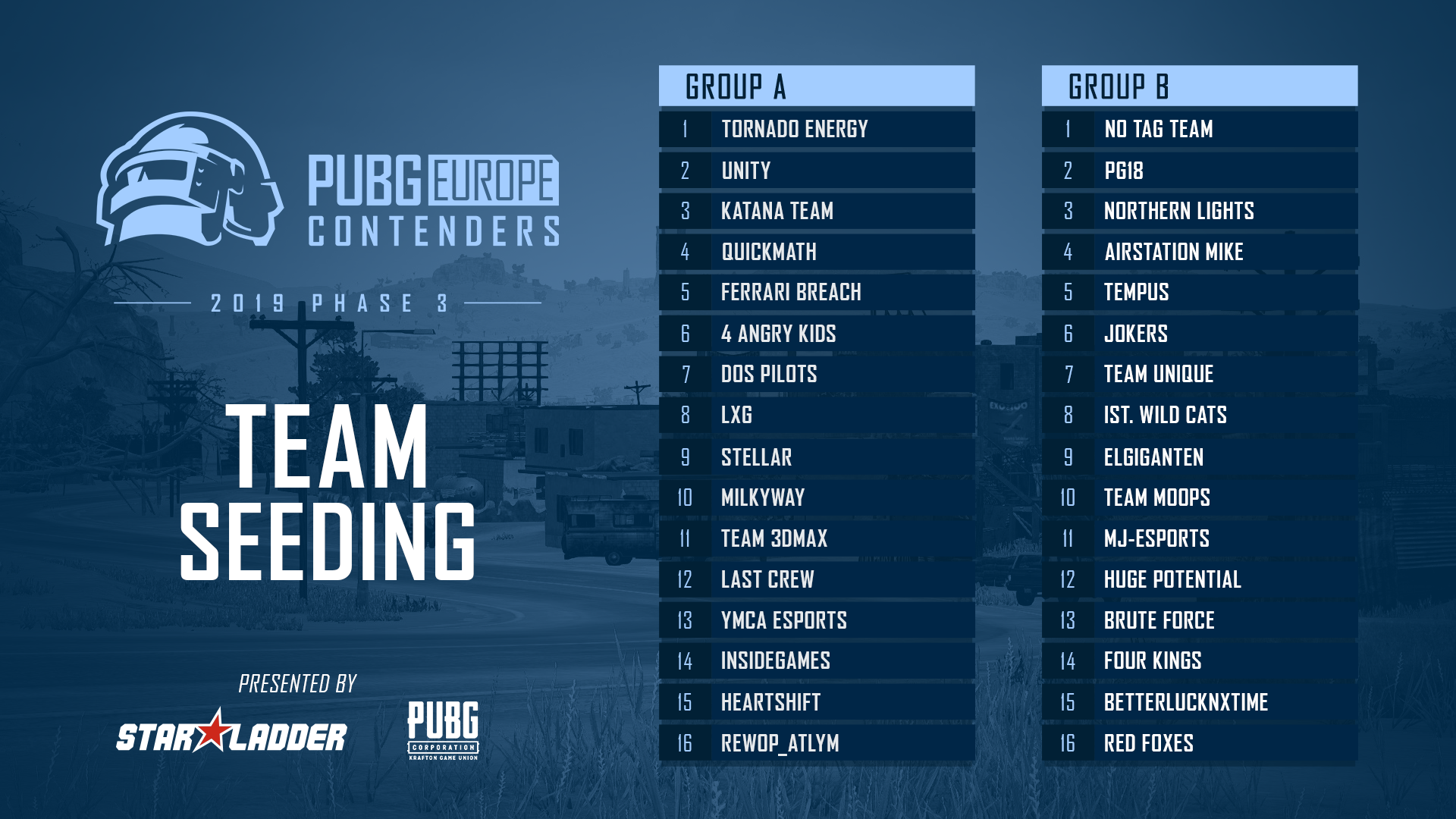 Group Stage: August 21 - September 12, 2019
The sixteen qualified teams would advance into the PEL Contenders Final, where they will play forty-eight matches over a three weeks period. Through the first two weeks of the Final, four matches will be played each play day from Monday to Wednesday, with five matches to be played on Thursday. The final week would have four matches played on Monday. However, five matches will be played to close out the tournament on Tuesday and Wednesday.
Finals: September 16 - October 2, 2019