FaZe Clan are your PEL Phase 2 champions!
Finally it is over! The 96 matches marathon that took place over 8 weeks has come to its dramatic conclusion. Natus Vincere squad who has been on top of the leaderboards for more than a half of the whole event have fallen in the end failing to claim themselves a championship title. FaZe Clan have managed to climb at the top putting $100 000 prize money in their pockets. Na`Vi still are runner-ups of the event with pretty solid $75 000 behind their backs.
Another undecided thing besides the championship title was the team who would join the top 4 at the upcoming GLL major in Stockholm. Pittsburgh Knights was the team who managed to perform a small miracle - win 3 games during the last day and earn themselves a place at the upcoming event.
Final Leaderboard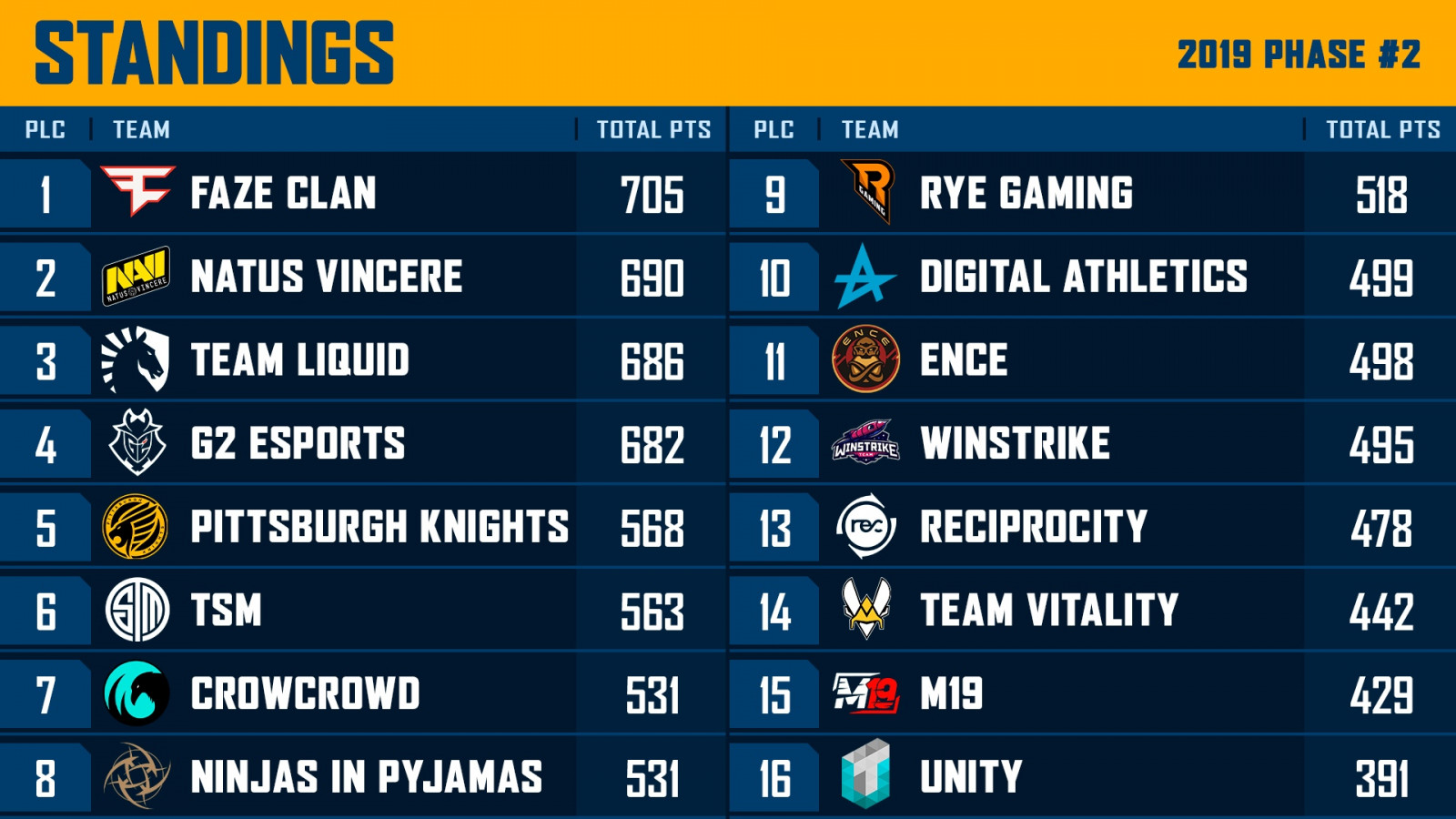 Prize pool distribution