Winners of Group A of PEL Contenders decided, 8 teams proceed to Finals stage
The European mix of Zoekt Een Naam (ZEN) collected 295 points total, topping the second place by 52 more points No Tag Team, — to win Group A of PEL Contenders Phase 2. ZEN relied on their excellent fragging, led by their star player Paavo "Pag3" Voutilainen, to secure 13 top 3 finishes, of which seven 1st places, and rise as the kings of their group.
The final Group A standings are as follows: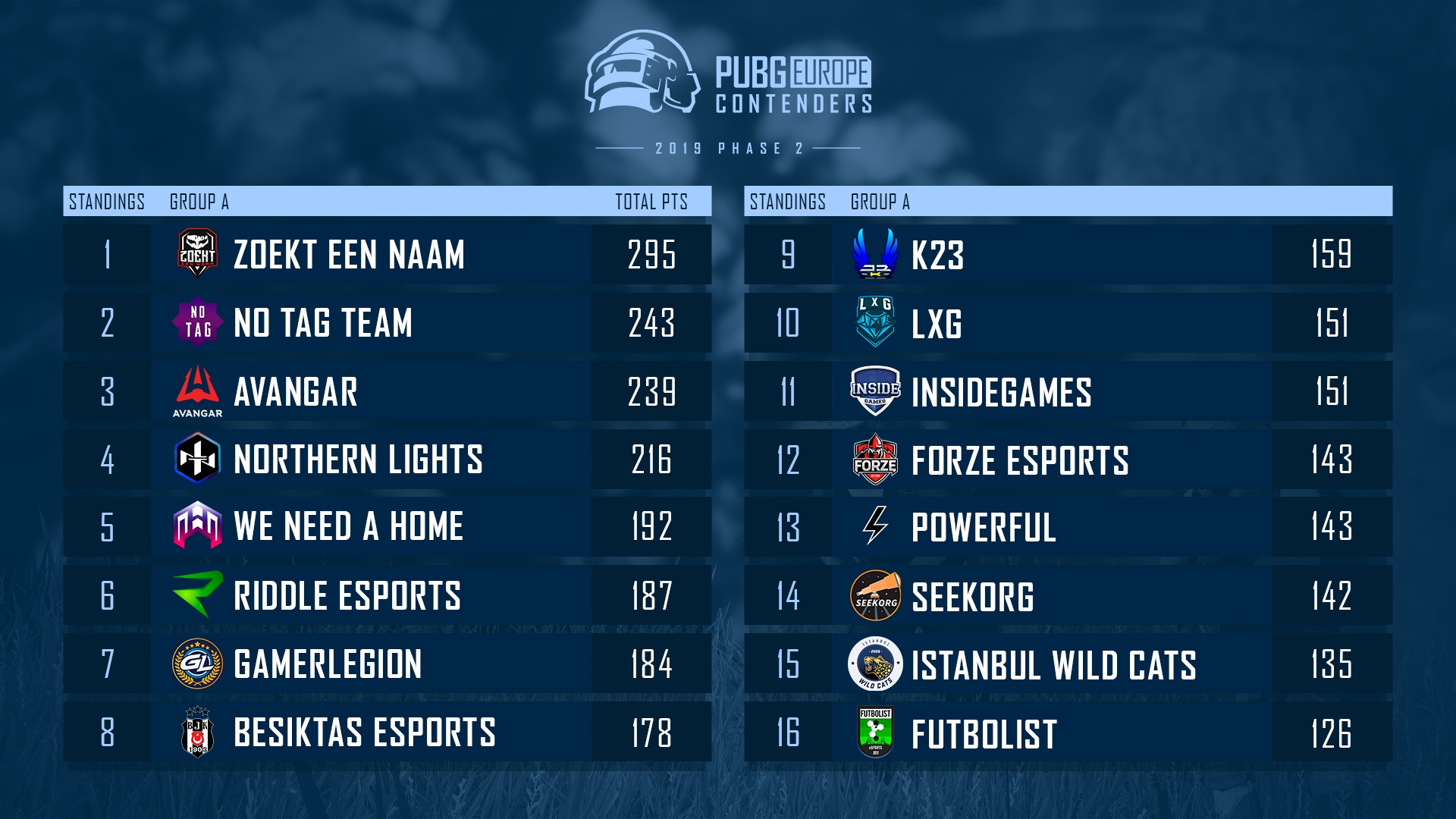 From here, the top 8 teams from Group A advance to the PEL Contenders Finals stage where eight more will join them once Group B completes next week. The 16 teams in the Finals will then compete for a chance to be promoted to the premier league in Europe — the PEL.
At the same time, the bottom six teams drop to the PEL Contenders Promo tournament where they will fight to keep their spots in PEL Contenders against the challengers from the PEL Open.
Group A's winners already make for a strong contingent for the PEL Contenders Finals. Apart from ZEN, orgs like AVANGAR, We Need a Home, and Besiktas Esports, among others, have a track record of high finishes in PEL Contenders Phase 1 or the recent Kick-off Cup. With the likes of Se7en Esports, Desperado, and Tornado Energy currently leading Group B, we are headed for a very exciting PEL Contenders Finals stage.