PEL roster shuffle: All changes ahead of PEL Phase 2
In preparation for the PUBG Europe League Phase 2, many of the teams have made player transfers to strengthen their rosters. In addition, two teams have disbanded, and their places will be taken by new organizations who'll make their PEL debut in Phase 2.
Red Diamonds disband, Reciprocity take PEL slot
Red Diamonds' disbandment was announced by the organization earlier this month, following the departure of two of their star players — Andrey "Bestoloch" Ionov and Roman "ADOUZ1E" Zinoviev — who joined the reformed Natus Vincere (see below).
"It was a wonderful journey, but sometimes fate brings its own, unpleasant changes", Red Diamonds wrote, following a respectable finish in PEL Phase 1 Kick-off. Red Diamonds finished 9th in the final standings, placing right behind Team SoloMid and ahead of Team Vitality.
Red Diamonds' slot has now been transferred to PEL Contenders runners-up Team Reciprocity accord to Slot ownership policy. Led by veteran Keiron "Scoom" Prescott, Reciprocity not only surprised experts with their showing in Contenders, but just like UNITY, they're one of the favorites to upset PEL teams at the Kick-off Cup later this month.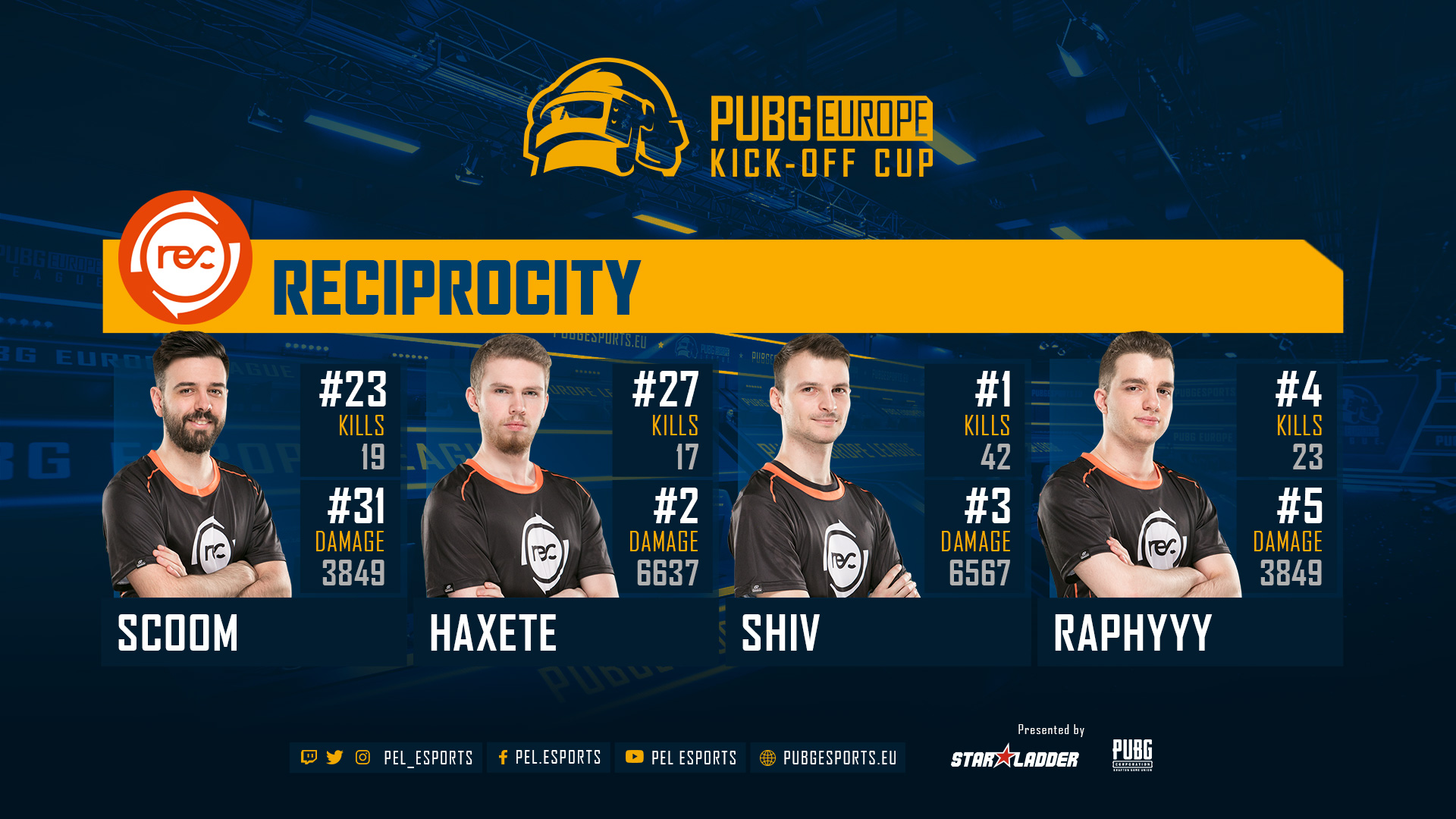 Team Reciprocity line-up
•Scoom
•Shiv
•Haxete
•Raphyyy
Jokers disband, UNITY take PEL slot
Jokers are another CIS team has decided to dissolve its PUBG roster. Despite a great run in PEL Phase 1 Kick-off, which saw them placing 6th, Jokers hung up their mice in mid April, following the departure of star fragger Arseniy "ceh9" Ivanychev to Natus Vincere, Dmitry "dmash" Ignatyev to M19, and Dmitrii "Kemba7" Rozhkov to CrowCrowd.
PEL Contenders champions UNITY will take Jokers' slot accord to Slot ownership policy. The CIS squad was one of the most consistent in PEL-C and will now be tested against the very best of Europe.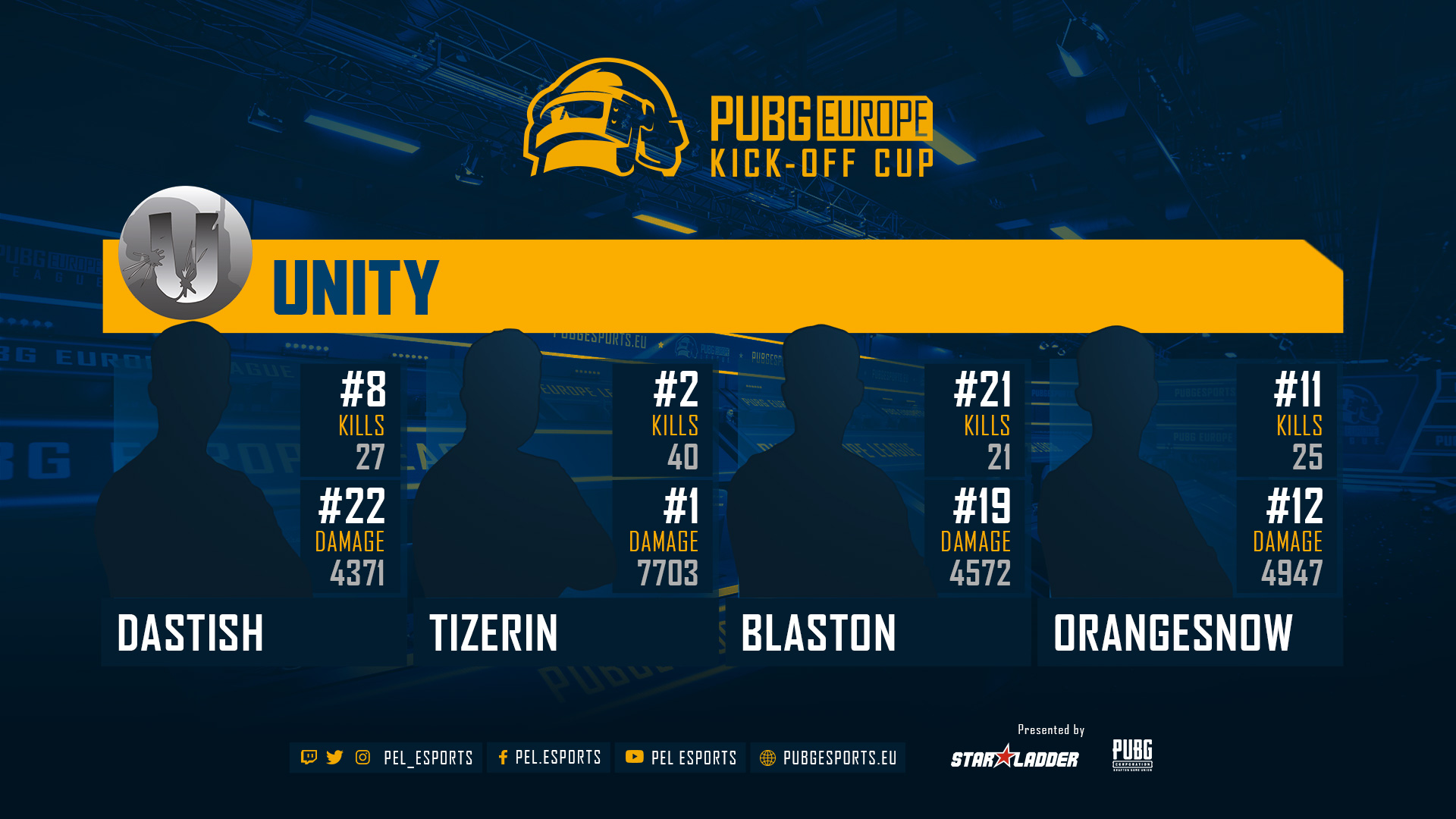 Team UNITY line-up
•OrangeSnow
•dAstich
•tiZeRin
•Blast0n
Natus Vincere revamp into powerhouse
Na'Vi had a difficult PEL Phase 1, and a major roster reshuffle was almost expected. Knowing this, Na'Vi have now assembled what could be described as the CIS dream team. To replace Recrent, Sadovnik, and BatulinS, the powerhouse org has signed some star fraggers to match them. This includes former Jokers IGL ceh9, who will take the same role in Na'Vi, as well as former Red Diamonds players Bestoloch and ADOUZ1E.
All three players led the individual leaderboards for their squads and were among the best-ranked in the league. Seeing them team up alongside veteran Na'Vi player Vadim "POKAMOLODOY" Ulshin is fantastic news for all fans of the org.
Na'Vi will field this new roster at the upcoming Kick-off Cup too, making them one of the early favourites to lift the trophy in Berlin.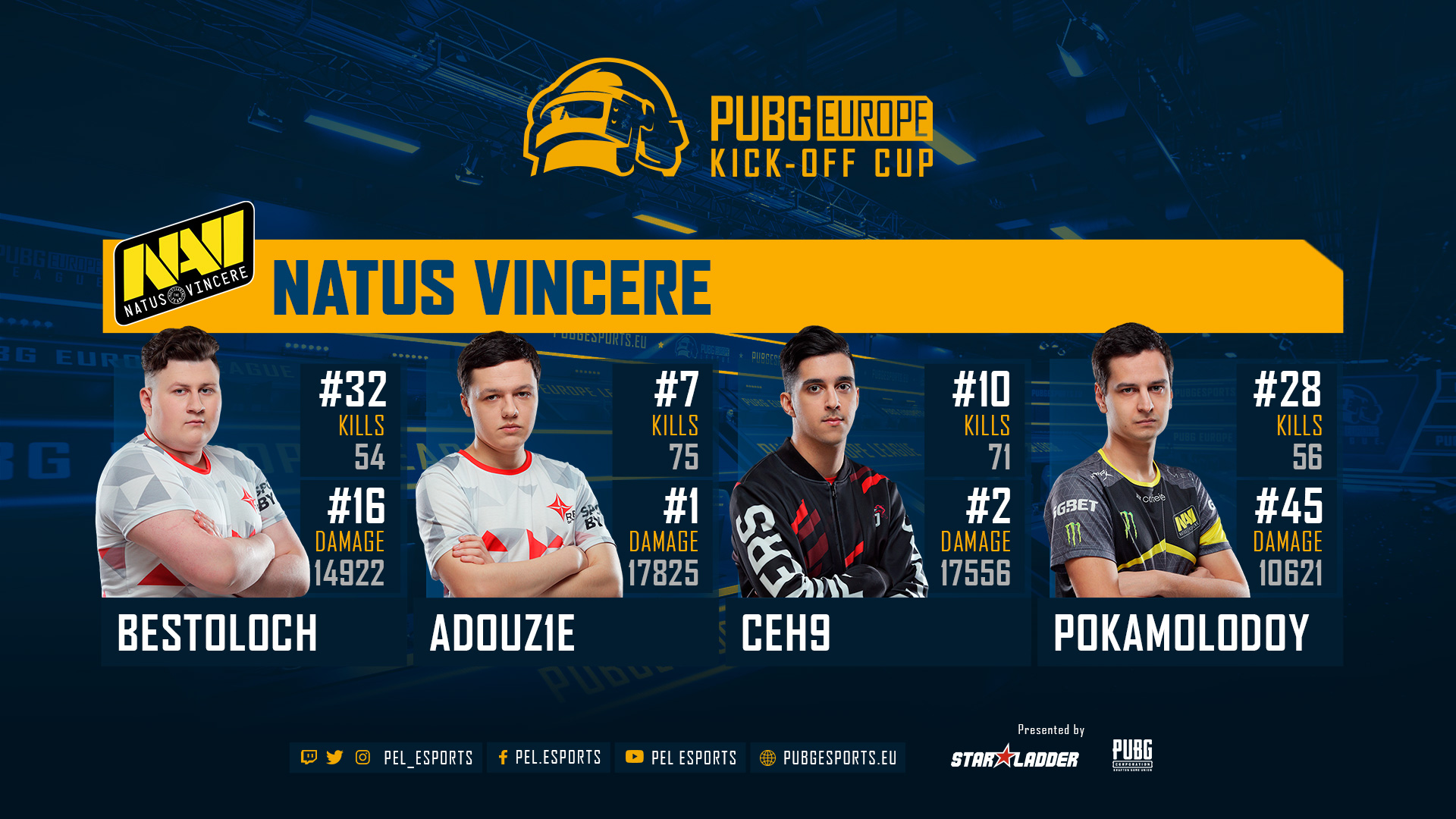 Natus Vincere line-up
•POKAMOLODY
•Ceh9
•Bestoloch
•ADOUZ1E
CrowCrowd change three
Following the example of Natus Vincere, another CIS team has undergone an almost complete reshuffle. For Phase 2, CrowCrowd will only keep Anatoly "SeT i7" Khlevnoy, and are looking to build a fresh roster. Former Red Diamonds player Ilya "HalloSenpai" Kirillov headlines the new additions, with Dmitrii "Kemba7" Rozhkov (ex-Vega Squadron) and Maxim "Zer0NG" Carev (ex-Huge Potential).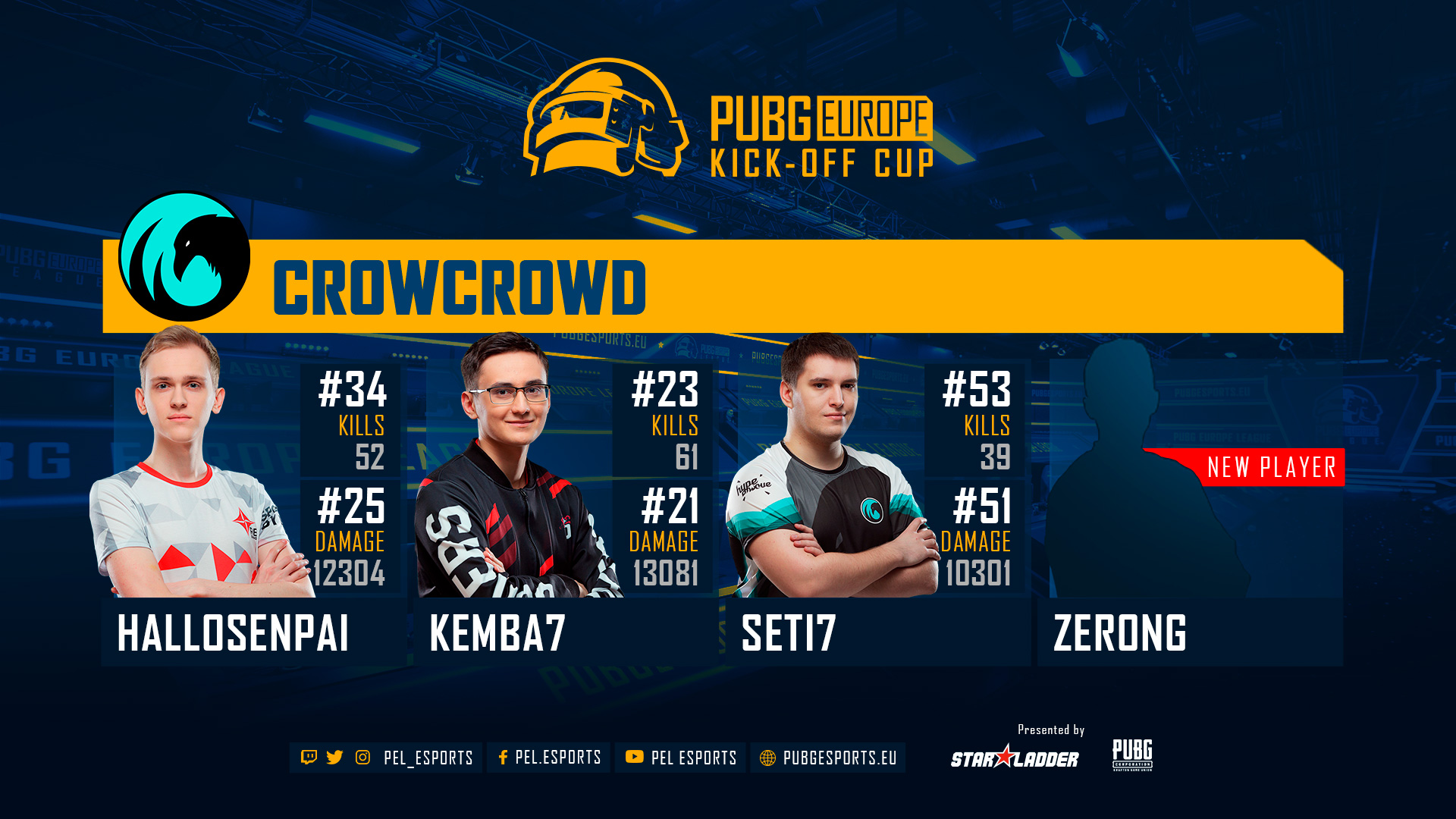 CrowCrowd line-up
•SeT i7
•HalloSenpai
•Kemba7
•Zer0NG
Pittsburgh Knights, Team Vitality, M19 make changes
While orgs like Natus Vincere and CrowCrowd have opted for major roster changes, other teams are only tweaking their squads with single additions.
After releasing Dylan "Krama" Catalano and Jace "Voxsic" Patras earlier this month, Pittsburgh Knights are eyeballing two new recruits, which they will be announcing soon. Meanwhile, Krama will not stay in free agency, however, as he moves to Team Vitality, taking the spot of Benjamin "mOnKeY" Lartigue.
M19 will also make a one-player change ahead of Phase 2. The CIS squad is bringing in former Jokers member Dmitry "dmash" Ignatiev. Dmash will fill the spot of Daniil "EHOT" Alekseev, who left the team in the off-season.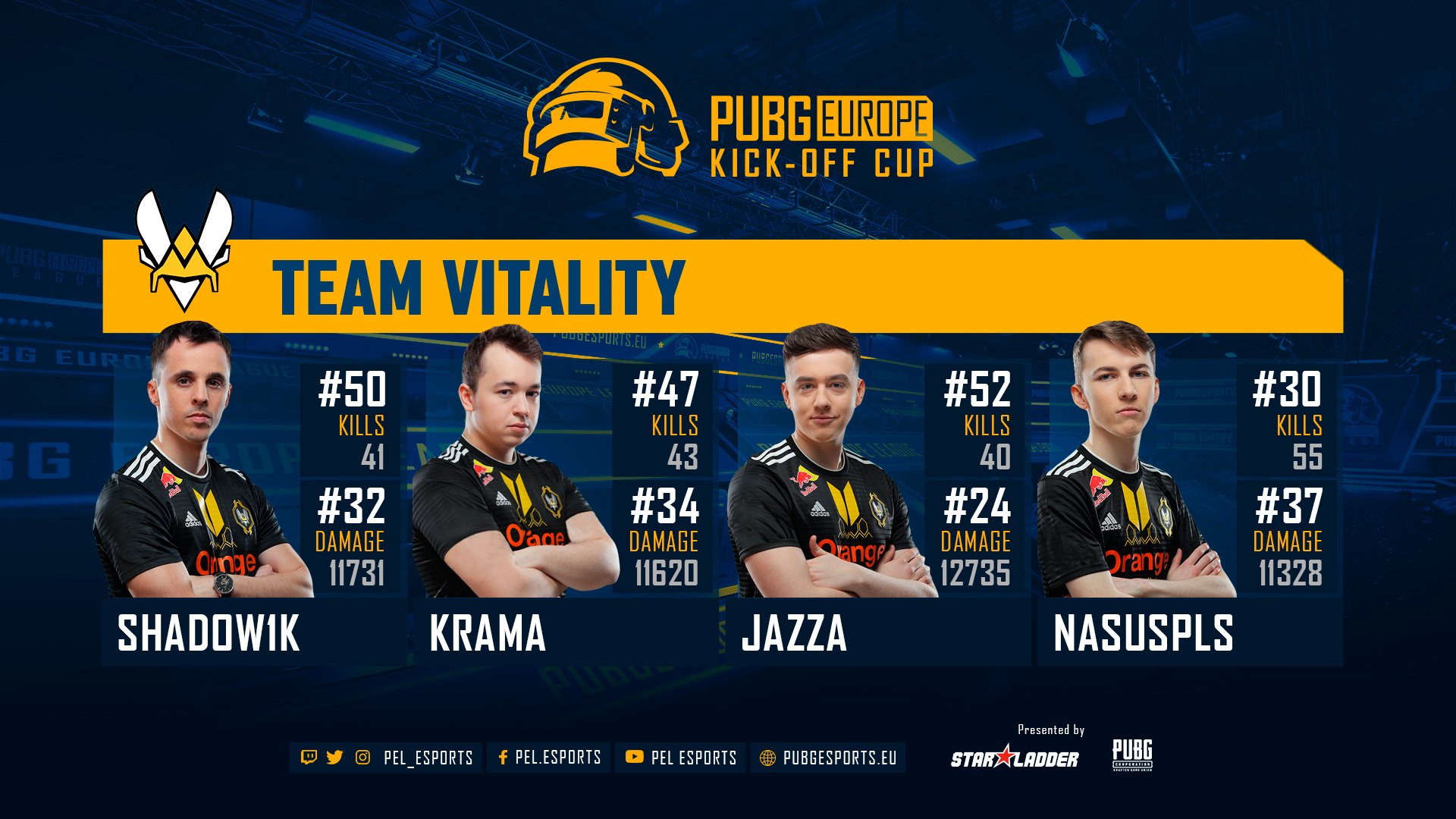 Team Vitality line-up
•Krama
•Shadow1k
•Jazza
•NasusPls
M19 line-up
•Konstantinvk
•ELITEPLAYER
•TheWanderer
•dmash
Raise Your Edge's double roster change
Raise Your Edge released all but one of their players, Jack "Fastrail" Cable, mid-April and are also in the process of rebuilding. Uniquely, they will field two different rosters for the Kick-off Cup and PEL Phase 2.
Former Method players Felix "Men0xx" Myhr and Kristo "xKriss" Kiisler will join RYE as permanent members, and they'll represent the org in both tournaments. But for Kick-off Cup, RYE will use up-and-coming Spaniard Nemereth,before ex-Alliance player Ciggzy replaces him and joins the roster for PEL Phase 2.
Raise Your Edge Kick-off Cup line-up
•Fastrail
•xKriss
•Men0xx
•Nemereth
Raise Your Edge PEL Phase 2 line-up
•Fastrail
•xKriss
•Men0xx
•Ciggzy
Jokers and Red Diamonds to attend Kick-off Cup as final farewell
Speaking of the Kick-off Cup, Jokers and Red Diamonds are still slated to attend and bid their fans one last adieu. With some of their players already signed to other orgs like Natus Vincere and CrowCrowd, the two teams will field temporary rosters, assembled for the purpose of the tournament.
Jokers Kick-off Cup line-up
•TheTab
•DieZzz
•MuMiNo
•MooN
Red Diamonds Kick-off Cup line-up
•AlphaDn
•nicerdicer
•TheRealKPE
•8om8om