FlyQuest evacuates from the Battlegrounds
The countless line of the organizations and teams leaving the Playerunknown's Battlegrounds has enlarged by another member. This time it is the North American FlyQuest who have decided to leave this discipline. The official statement of the team is listed below.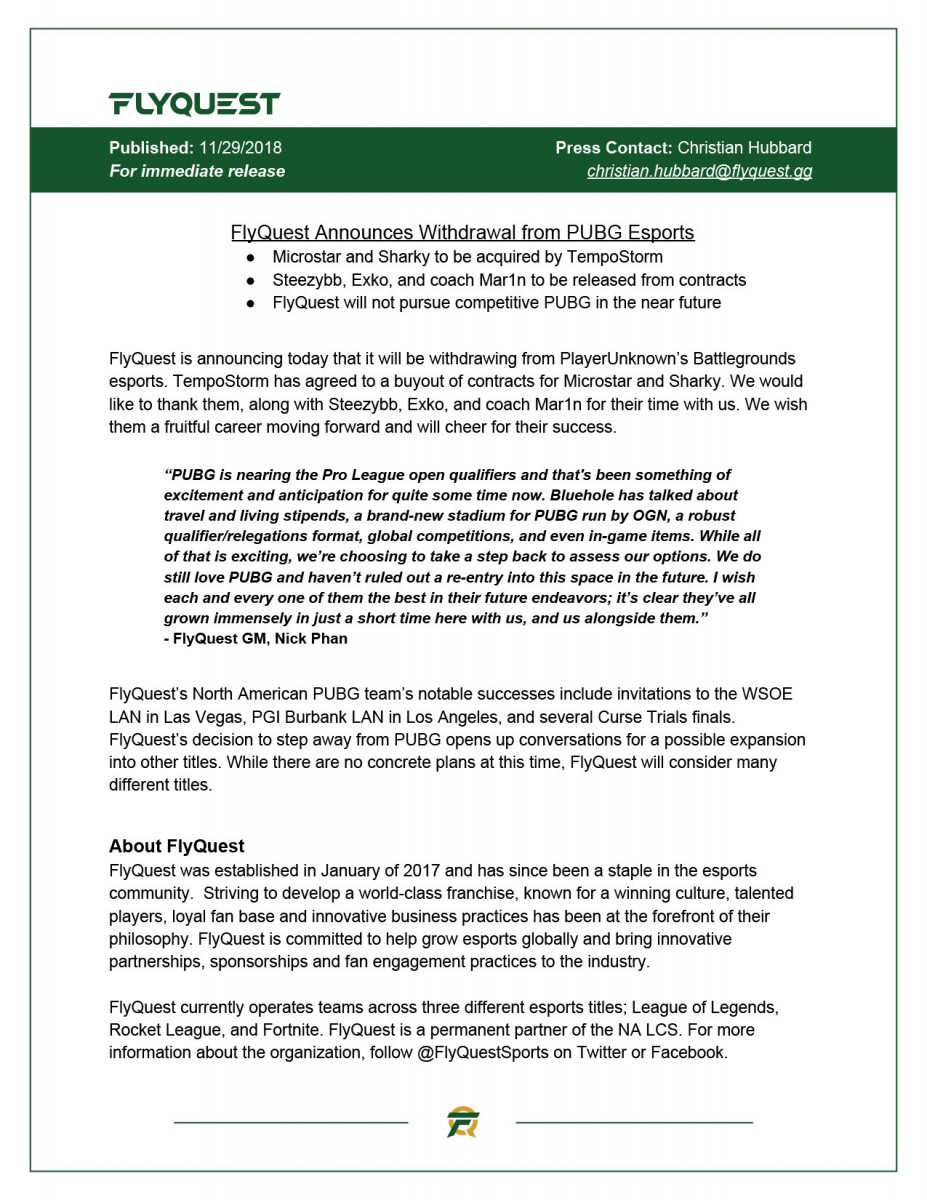 This roster has been formed back in October 2017 and hasn't managed to achieve any major results throughout 2018 despite the roster changes during its lifetime.
FlyQuest former roster:
Dakota "Exko" MacLeod
Benjamin "Microstar" Kyle
Mike "Sharky" Gariti
Han "SteeZybb" Tong