The CIS PUBG reshuffle: all the top teams performing with the new players
The first week of CIS GLL has brought a lot of unexpected player reshuffles in the region, we have gathered the most interesting ones for you. One of the regions best players mixed in a team and have managed to claim a first spot of the leaderboards.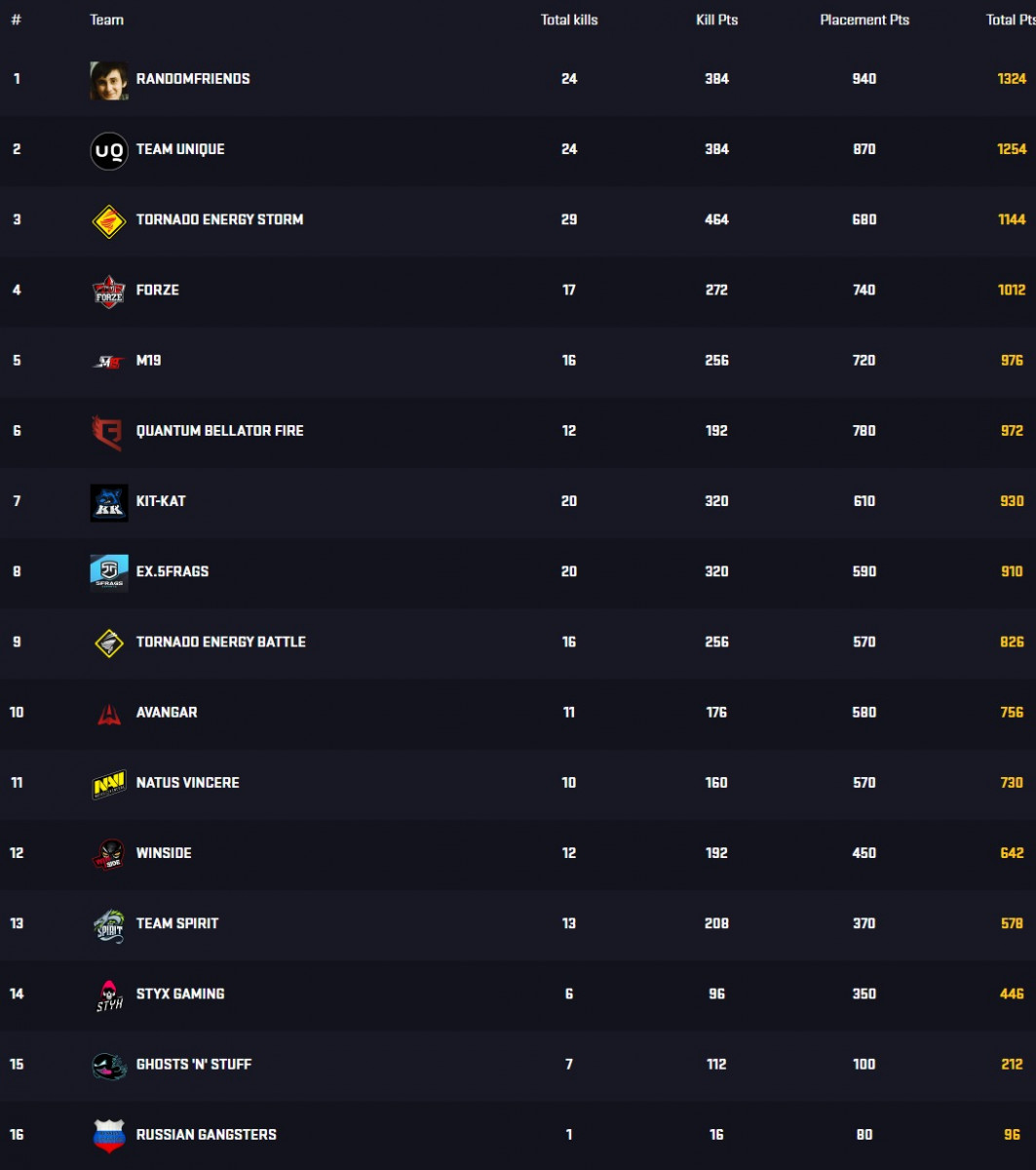 Random friends was presented by former AVANGAR player Alexey «0nuqtive» Trufanov , Team Empire's Taras«Snoopykx» Kalinin,Vega's Maxim«Maxiz0r» Tatarintsev & TE Battle Mikhail «azverin» Naumenko. A pretty solid lineup considering team's firepower.
AVANGAR has been presented by the following line-up
Jandos «MuMiNo» Omarov
Artem «DieZzz» Lipatov
Evgeniy «Standin» Korenkov (standin)
Vasiliy «Playwithme» Bondar (standin)