"Eight of the strongest" of StarSeries i-League PUBG joined the second season
The second season of the StarSeries i-League PUBG will bring together the best teams from all over the world to Kiev, in order to play for the champion's cup of the second season and a prize pool of $100,000. And since the first stage of the tournament will be attended by first-timers in the series, the invites to the second and final stage were received by the strongest eight teams following the results of the first season of StarSeries i-League PUBG.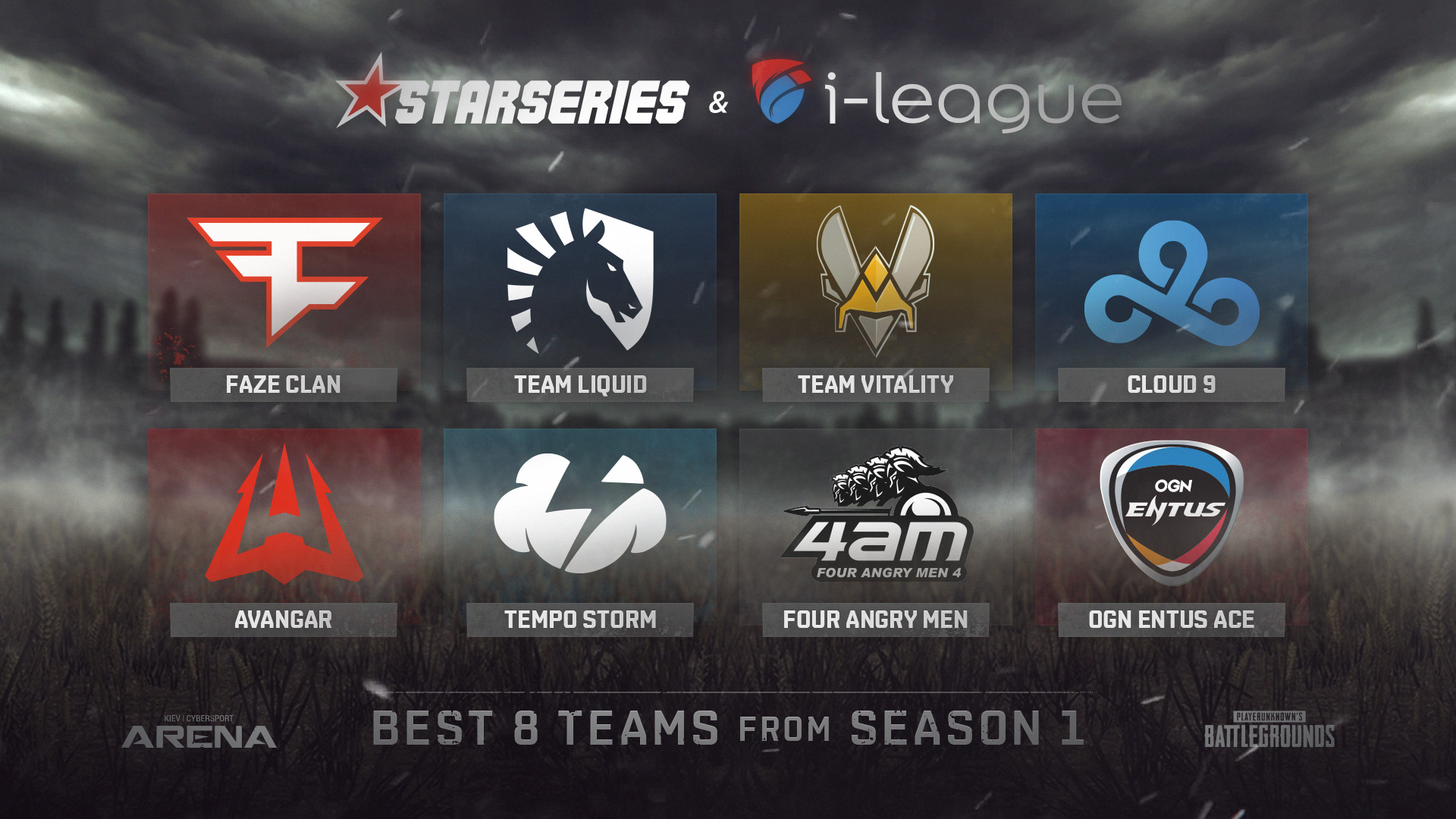 The first eight lines back in March were taken by:
• FaZe Clan
• Team Liquid
• Team Vitality
• Cloud9
• AVANGAR
• Tempo Storm
• Four Angry Men
• OGN Entus Ace
These eight squads will have to face off against the teams, who will have succeeded in the first tournament stage. That will be the final lineup of 16 participants, who will play for the entire prize fund, while the best one will go home with the champion's cup of StarSeries i-League PUBG.
Let us remind you that the group stage of StarSeries i-League PUBG Season 2 will be held from August 25th to 28th, while the Final will kick off on the 30th of August, lasting till the 2nd of September.
Origin: starladder.com