Introducing your PGI 2018 TPP Winners!
The results are in and Gen.G GOLD have won the Third Person Perspective leg of the 2018 PUBG Global Invitational! After several tense standoffs with second place winners Team Liquid, they were able to secure the #1 spot with a commanding lead of 605 points. GOLD takes home the first place prize of $400,000 USD and the MVP of the team, EscA, who led the pack in both kills and time survived, walks away with both of Intel's $10,000 bonus prizes for those categories. A big congratulations to Gen.G GOLD!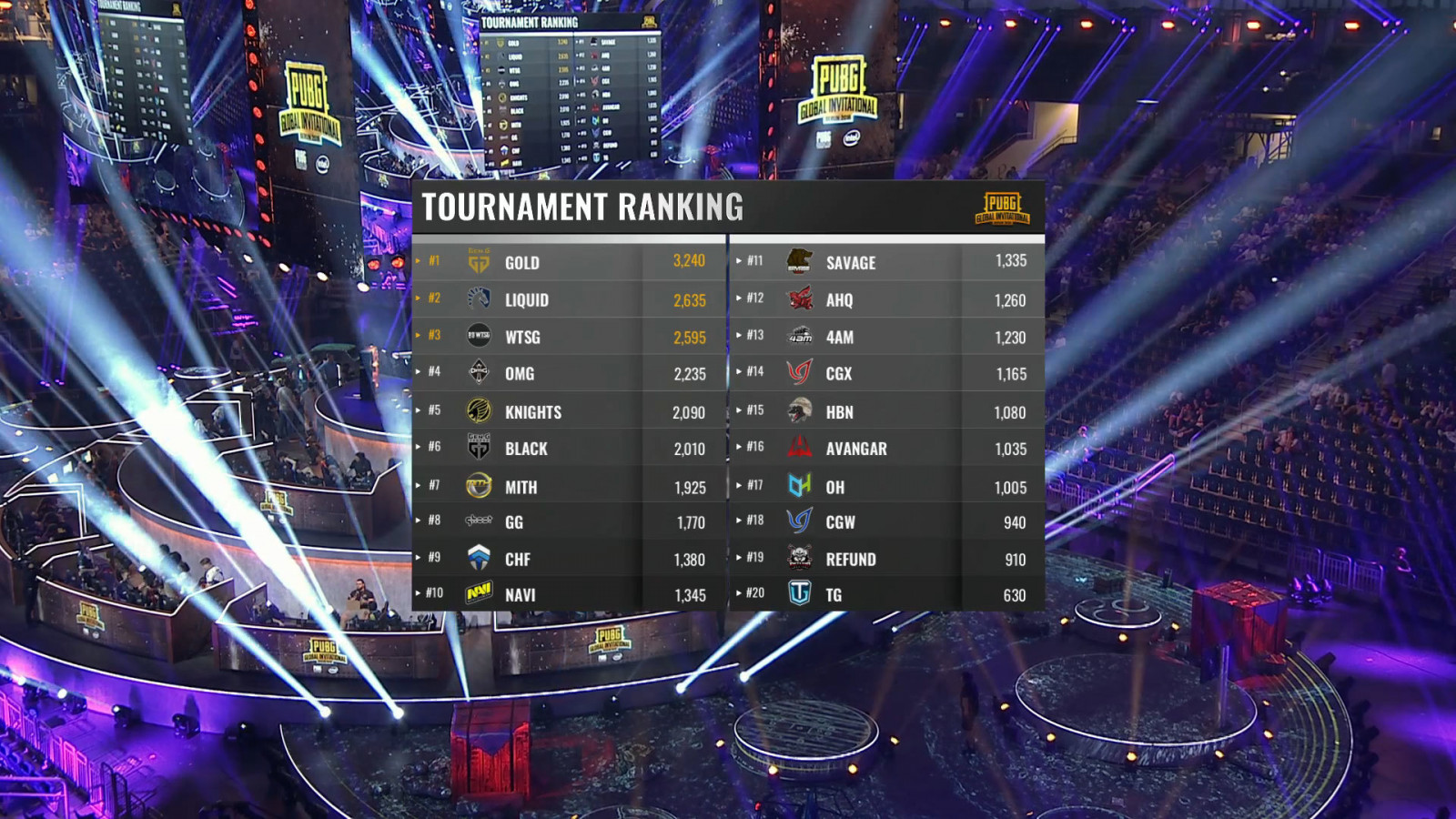 While the lead for first place was fairly commanding going into the final round, some would say the real battle was for second and third place. Team Liquid, Welcome to South Georgo, OMG, and Pittsburgh Knights all fought hard in the final rounds to capture and hold the remaining big money placings. In the end, Team Liquid held on to second by a mere 40 points over WTSG who scored high with a chicken dinner in the last game.
But PGI 2018 is far from over! These same teams will battle it out on Saturday and Sunday in the First Person Perspective leg of the tournament, and Friday marks the star-studded PGI Charity Showdown, where popular streamer personalities such as Shroud, Ninja, and DrDisRespect will join up with some of our pro competitors and face off for yet another $1 million USD prize pool for the charity of their choice. Be sure to tune in and cheer on your favorite streamer starting at 7am PDT | 4pm CEST | 11pm KST as they unleash carnage for a cause!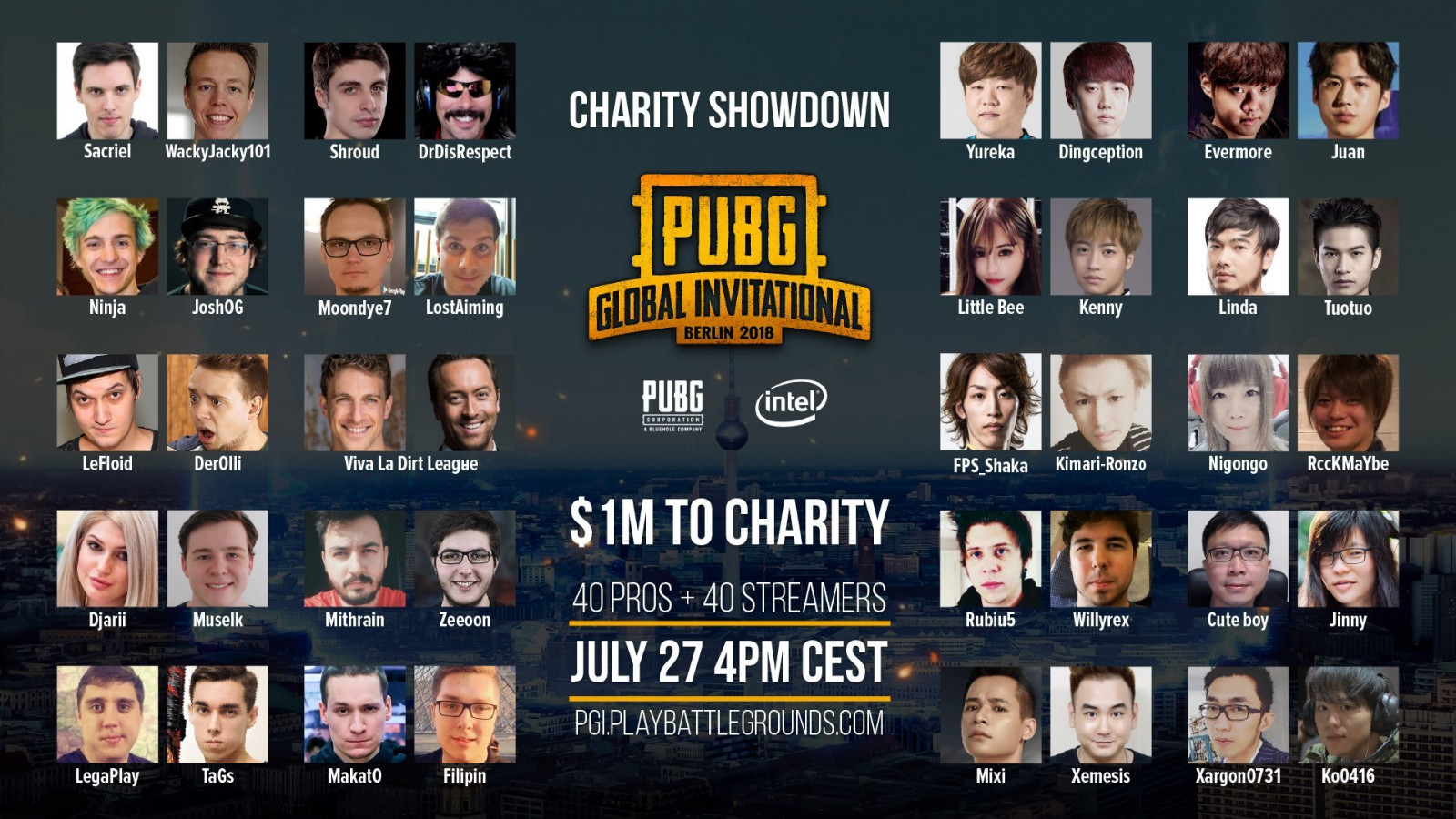 If you're attending PGI in Berlin and want to join the audience for the Charity Showdown, tickets will be given on a first-come, first-served basis to anyone who brings in a PGI ticket from any of the 4 days. Below is a quick FAQ about the Charity Showdown and how you can attend.
1. On July 27, you will be given a separate ticket to the Charity Showdown if you bring in one of your existing PGI tickets from any other day.
2. Charity Showdown tickets will be distributed starting at 12PM CEST, on a first-come, first-served basis. There are limited tickets, so be sure to come early!
3. Audiences may enter starting at 3PM.
4. Shroud and DrDisRespect will be available for a meet and greet from 3-4 CEST before the Charity Showdown begins.
That's all for now! A big congratulations to our PGI 2018 teams for a fierce competition so far. Stay tuned here and on our other channels to keep up to date of the Charity Showdown and the remainder of the PGI tournament!