Auzom Nations Cup
Today we're giving you all the details in regards to the second edition of the Nations Cup. This edition will be limited to the European region, but will see more nations compete than last time.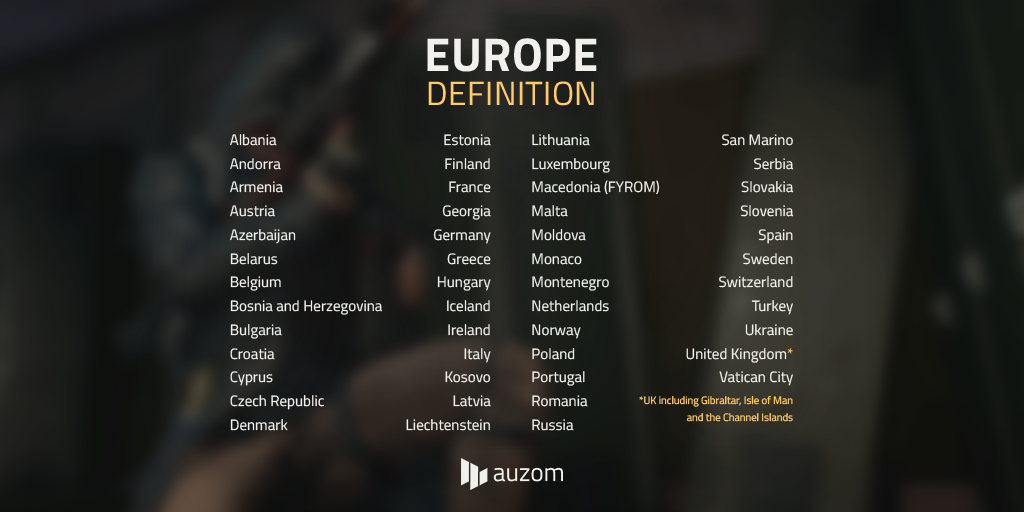 Thursday the 5th and Friday the 6th of July, 32 national teams will play in the qualifiers which is a best of 8 over two days. The top 16 teams will go through to the Finals on the 7th and 8th of July, the format of those Finals will be explained soon.
For the qualifiers, all competing nations will be divided into 4 groups; A B C and D. On the first day of qualifiers, group A will play in a lobby with group B, group C and D will form the second lobby. On the second day of qualifier group A and D form one lobby, group B and C will form the second.
To form the four groups, all competing nations will be equally divided among the four regions; North, East, South and West. From each region, 2 countries will be drawn randomly to form a group. The groups will be announced on the 3rd of July.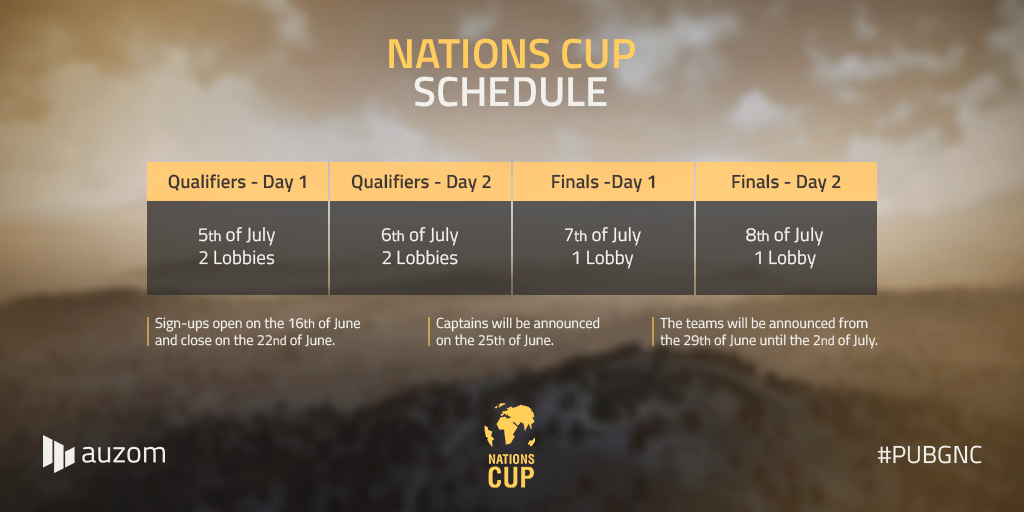 There are two ways in which you can try and represent your country during this event. If you would like to be team leader for your nation, you can send in an application with your achievements and motivation. Sign ups will open tomorrow, on the 16th of June, and will be open for everyone within Europe; see our Region Definition.
As there are more countries in Europe than we have slots in the Nations Cup, we will pick the 32 competing nations based on the amount of applications and the enthusiasm within them. You can apply to lead your national team until the 22nd of June. Leaders will be chosen by Auzom based on their motivation and past achievements.
The second way to get into this event is find your leader and convince him you're a perfect fit for the national team. We will be announcing the competing nations and their leaders at the 25th of June, your leader can then freely pick his team from within the country, with a restriction of maximum 2 players from the same team.