OMG & 4AM are first to attend PGI event in Berlin
The first two teams qualified for the main event of PUBG Global Invitational 2018 – the $ 2 million event from the game developers. The Chinese qualifier has ended: the 20 best teams of the region has fought each other in both FPP & TPP format. The winners of the first format is the OMG squad, the TPP was closed by the 4 angry men. Both teams has received more than $90 000 for their efforts and a place at Mercedes-Benz Arena in Berlin.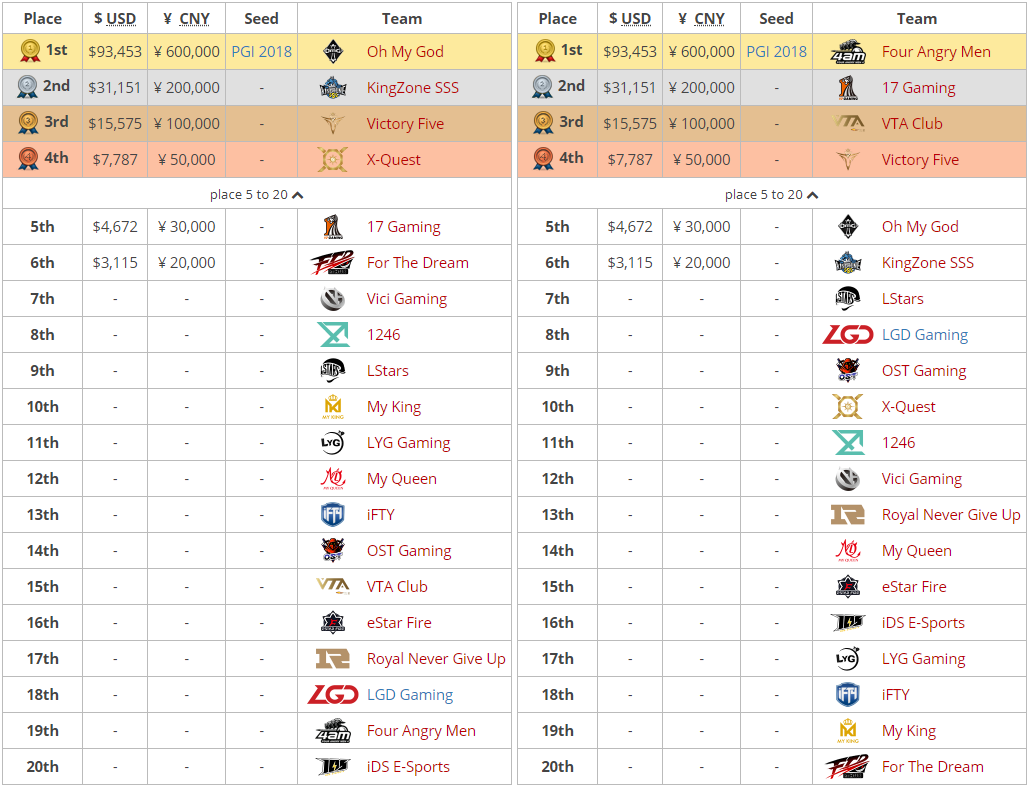 Fpp to the left, TPP to the right
Some of the 4AM players are the former LoL professional players, Peng «Aluka» Zhen-Ming & Wei «GodV» Zhen have quite the league to enter the Battlegrounds scene.