Esports Charts viewer statistic on the GLL lan finals
Esports Charts analytics portal have published final viewer statistic on the past GLL season 1 lan finals - the Bucharest tournament where Na`Vi have managed to show dominant performance across 16 maps and claimed theselves a championship title.
The maximum viewer amount has reached its peak only on the final day and stopped at number 39 943. Most of the viewers come fromm the CIS audience - official Russian stream by unique sports gathered more than 24 000 viewers and ten thousands less on the English broadcast. The most popular maps were the final two.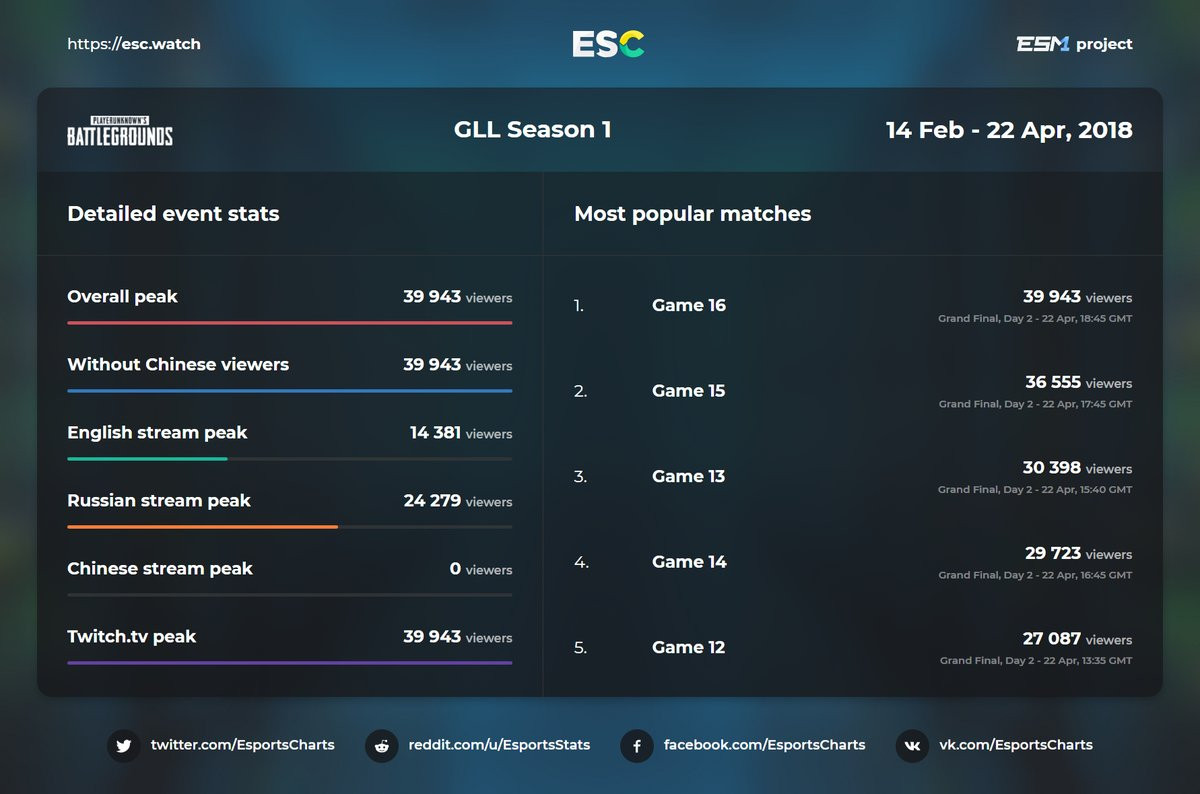 Unfortunately this event has gathered even less audience than the last one at the same location. PGL PUBG Spring was more successful across the audience with 42 000 viewers at peak.