Optic top the leaderboards after first day of GLL finals
After the first days of the Bucharest Globabl Loot League grandfinals where one of the worlds best team fight each other for a championship title and a share of $50,000 prizepool Optic gaming made 29 kills for their squad. They have not managed to win any of the maps but nethertheless they have topped the leaderboards of the first day. The second are the most stable squad in the region FaZe Clan, who have claimed themselves only 1 map and 37 kills totals falling behind only 4 points from the leaders. The only CIS representative Na`Vi finalize top 3 with 32 kills and 2 maps behind their shoulders.
GLL Season 1 Grand Finals first day results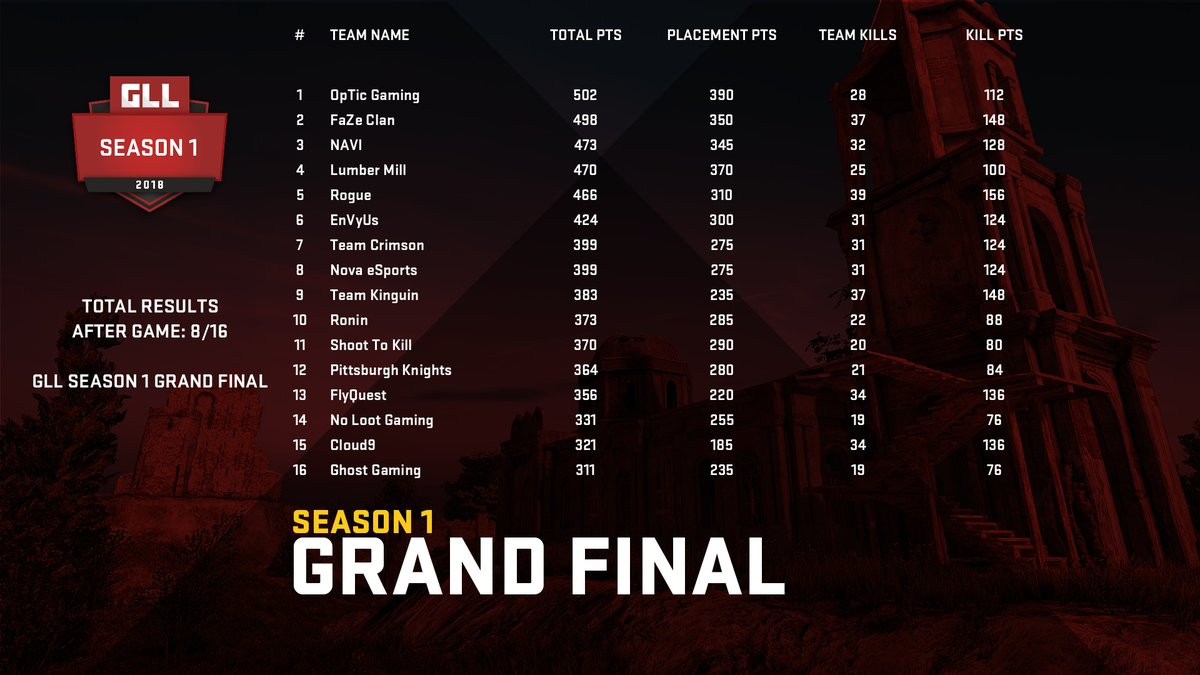 Keep up to date with our viewers guide.