The Bucharest lan has gathered less viewers ever
Analyst portal Esports Charts has published the final viewer statistics on PGL PUBG Spring Invitational – the Bucharest tournament where Ghost Gaming managed to win.
The maximum amount of viewers, excluding Chinese audience, has reached more than 40k at peak. The majority of audience was the english speaking viewers: the english stream has gathered 32k at peak. The Russian stream has gathered 8k at peak. The most popular were the last two maps of the tournament.
The Chinese streams has gathered the viewer amount that was higher than 11 million users; but these statistic is not much trust worthy.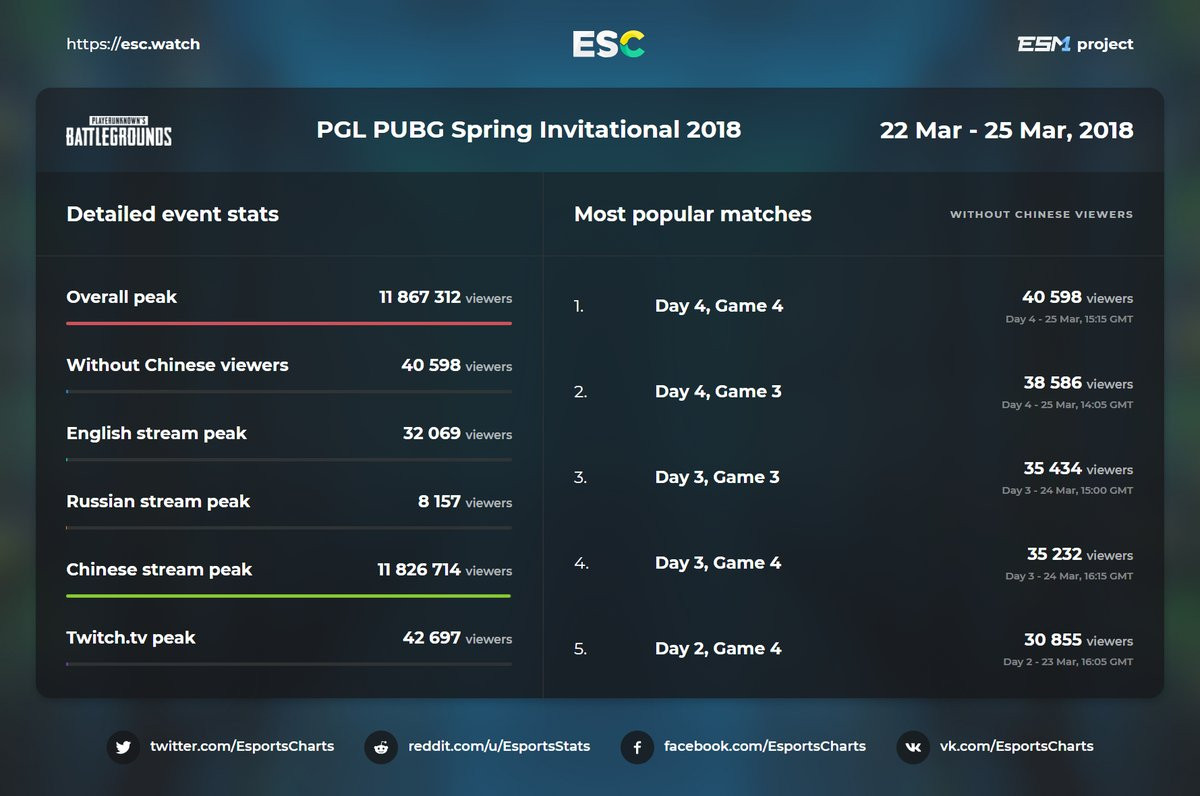 Overall this statistics show us that the audience is slowly but surely loosing interest to the PUBG tournaments. The game developers should urgently do something about it or the game could never see esports future.