Bluehole is now worth 5.2 trillion won ($4.6 billion)
Three years ago, Brendan Greene was on welfare in his hometown of Kildare, Ireland, getting an earful from social workers about how he should stop wasting time developing free computer games.
"They were telling me to look for jobs or I'll be cut off,'' says Greene. "I kind of ignored them."
Good call. The ideas he crafted in those days led to what is now the hottest video game in years. Since going on sale in March, PlayerUnknown's Battlegrounds (PUBG) has sold 13 million copies, shattering PC gaming records and surpassing best-sellers like Grand Theft Auto V and Dota 2 in number of users. Giants from Sony Corp. to Tencent Holdings Ltd. are clamoring for rights to put the title on consoles and mobile devices.
"It really felt like the universe was looking out for me," says Greene, now 41.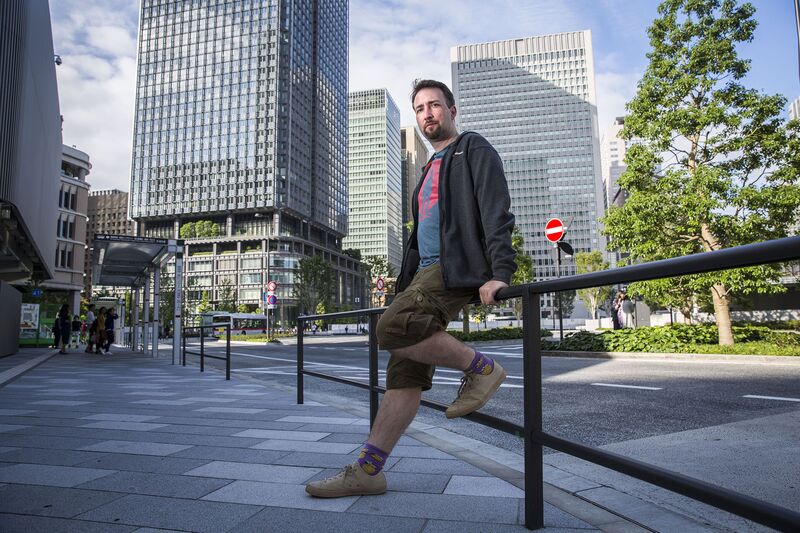 He teamed up with a South Korean game developer called Bluehole Inc. to create PUBG, which is like a digital version of "The Hunger Games," where 100 players fight until only one remains. The little-known company is now worth 5.2 trillion won ($4.6 billion), up five-fold in just three months, according to 38 Communications, which keeps track of unlisted Korean stocks. Its founder Chang Byung-gyu owns 20 percent of the company, nearly making him a billionaire – at least on paper.
Chang says his company has had talks with all of the major console companies about bringing PUBG to a broader audience. Microsoft Corp. will launch the title exclusively on Xbox later this year. Bluehole is in talks with Sony about introducing a version for the PlayStation after that.
"I don't think anyone in the industry was expecting it," says Piers Harding-Rolls, head of games research at IHS Markit. "PUBG has arguably risen to be Xbox's most important exclusive for the end of 2017 and that is something that I doubt Microsoft expected."
Console makers like Microsoft will mean a new stream of royalties. Chang has already struck a publishing deal with Kakao Games, affiliated with the maker of South Korea's most popular mobile messenger app.
For China, the world's biggest gaming market, Chang knows he will need local partners. Tencent, the leading game company in the country with League of Legends and Clash Royale, has contacted Bluehole for a publishing agreement and has offered to buy an equity stake. Chang says the talks are promising.
"Tencent can be a very important partner for us," he says, declining to share details.
Origin: www.bloomberg.com