Esports Charts shared their statistics on the first day of the PUBG Gamescom Invitational
According to their statistics the event gathered more than 7 million viewers
More than 150 000 English speaking viewers were on the all tournament related streams at peak, combined with all users, excluding Chinese streams, we have a pretty solid number of more than 360 000 (356 000 twitch.tv peak) viewers. That is very impressive to watch the pace our community is growing.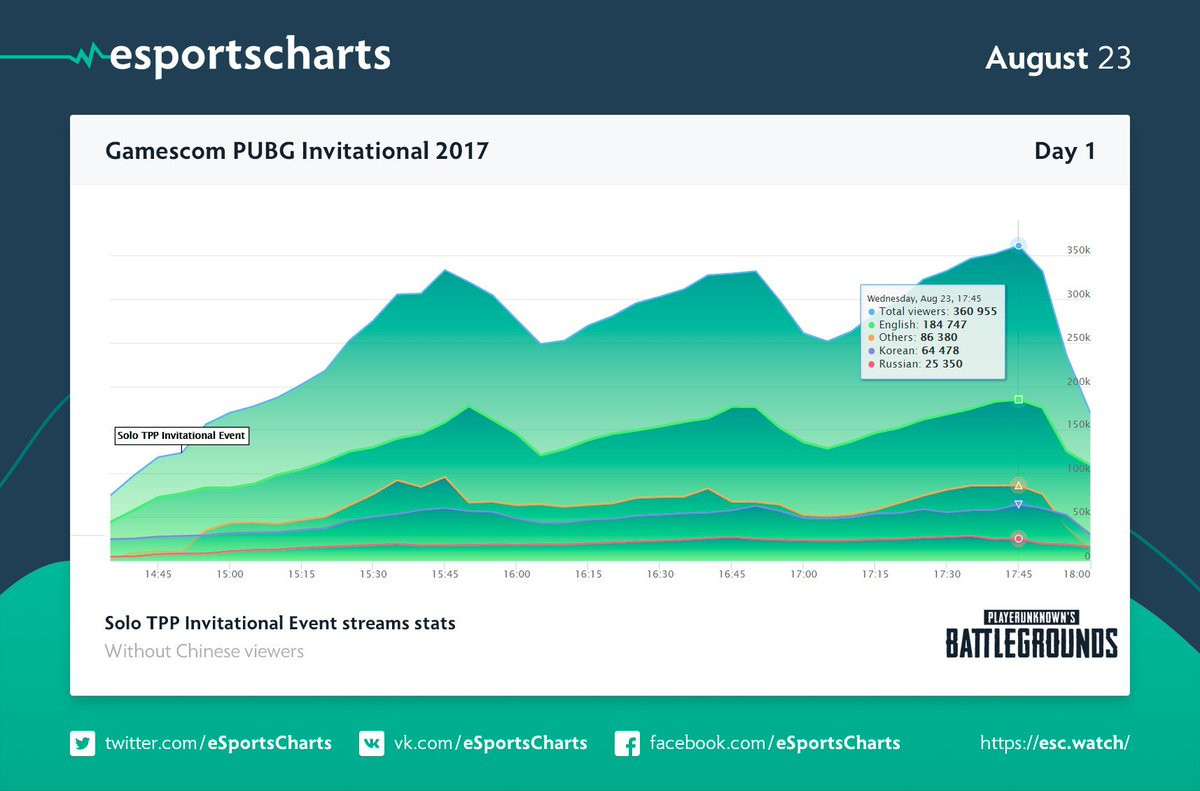 The Chinese streams gathered a pretty impressive number of more than 7 million viewers at peak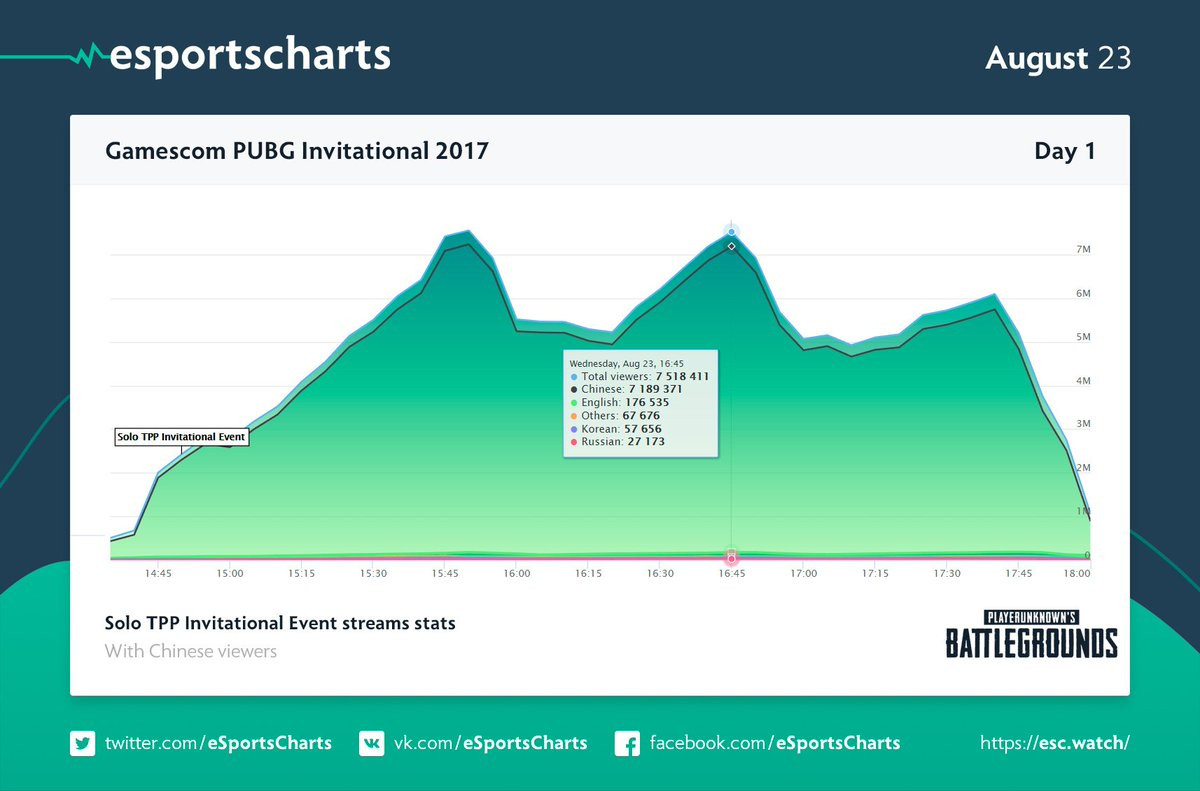 And its just the fist day of the tournament, considered the least spectacular and heavy random based by the community. It looks like that in the near future we would break this record.
Check out full tournament schedule and participant list in our article.
Origin: twitter.com